Because of too many terror incidents and excessive suicide attacks in Pakistan, our tourism industry has almost been destroyed. Gone are those days when large in number of tourists used to visit our Northern areas. This is a land of beauty but people are getting this perception that it is a land of terrorists and extremists. It is the time to bring back those old times of tourism industry. Because now things are going changed and one can enjoy in these beautiful areas of this country. Visiting and traveling the peaceful places like Kaghan Valley makes you stress less and give peace of mind. So it is best for you to visit these heavenly places to get some best experiences and memories for your life. Now the summer season has got started and there would be lots of people planning for visiting the Naran Kaghan Valley. Best hotels rates during 2016 along with booking details are provided here. If you are going to stay there for some days, then the list is given with its location and contact number. Monthly, Daily and Weekly or Per night rates to stay in these hotels are written below.
You can choose hotel according to your range and demands. If you are going with you family you need to get a double bed room while if you are going as just couple you can manage in standard room. Rooms details along with the rate list is mentioned below, just have a look onto them and have a great journey and tour to the Kaghan and Naran.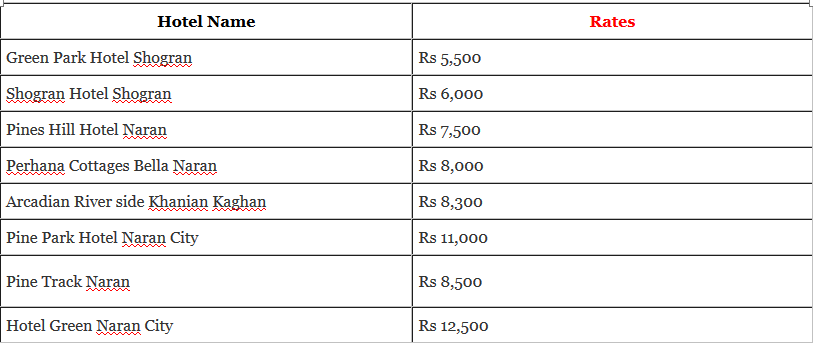 The hotels list which is given under here is specially gathered for every type of people weather because it is having cheapest and highest rates.Now its up to you that which one you will choose to stay.
List with Phone Numbers: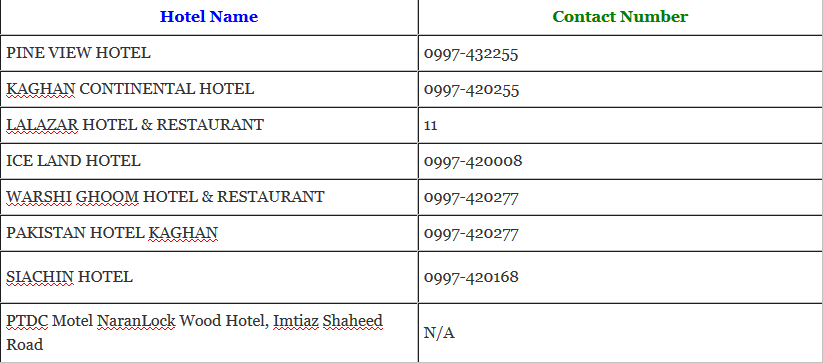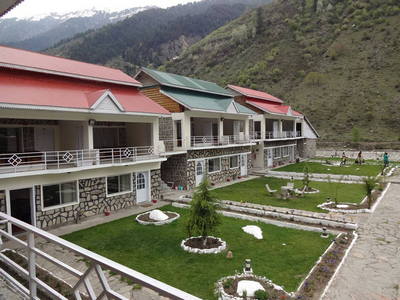 The name which is mention above are the best hotels in Naran Kaghan Valley. At beginning of 2016 their rates are changed that are little bit going more up. You can visit these locations to stay as much want to. Further one can also call on few available to check the booking. These places are a land of arts; this part of country is rich in its culture and heritage. With the expansion of tourism here, more and more people will know about the history and arts background. Must spends a best time of life with natural beauty parts of this land.