This is very unable to be denied that for the preparation of English subject of 10th Class in 2017 essays are most important one. A proper intention is require to cover these marks. Secondly one has not option to swap this question with other one. So a list that comprised of important topic plays a major role in preparation. No doubt this is one of the difficult subject for both groups of Matric. Mean while this is also compulsory paper; so one never get pass status without scoring require marks in this respected subject. This is story behind the importance of English, moving towards the significance of essays. In order to attempt total paper of this subject; best written essay is very vital. Because its contains almost Twenty Marks of total paper.
Another things to remember is that board has not declare any topics list among which one will come in paper. They make it open that any tittle from (Current, Pakistan) affair or history will be part as essay. The below topics include all of these stories that has sorted out with great care.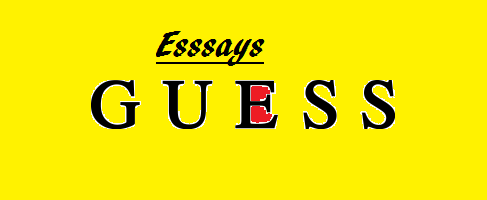 English Essays for Matric Students 2017: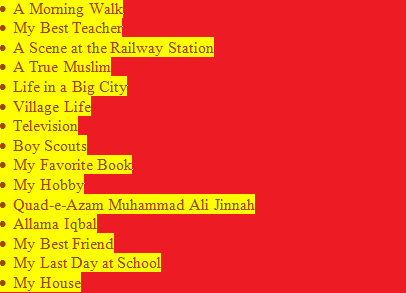 Another List of New One:

English Essay for Matriculation:
Make sure that at least half of these topic will totally prepare. More ever their is not any option of wrong attempt, because this consume maximum time. A single mistake in this essay will cause detection of mark, so must memorize them in best way.
Timing of its attempt is also necessary to know. Take it at last of the paper, and give it almost 15 min. If one will able to manage more time then surely he will get chance to write a comprehensive one. Last but not the least; never try to make it too long. The stuff you remember on this days will produce better marks for you. Our team expect that all English essays come in 10th class in 2017 will come from above important list. These are enough to remember that will come good for you.