For all those who are in search for the low budget generators then make sure that you do consider these Loncin generators. They are working in all major cities of Pakistan especially in Karachi and Lahore they get a lot of appreciation due to cheap price in 2017 especially for 2.5 3.5 5kva. This company comes up with powerful products; they made and manufacture some best quality generators. Try these generators and you will be able to find them the most reliable one and superb quality in too. These power producing machines also comes with the features of power back supply. You can make use of them for both for both of the home as well as industrial usage. Shortly their entire focus is to produce best sort of product for their customers.
If you ask from us that which one the reliable manufactures when it comes to the generators are making then we calls the name of this company?
Official Website: For the information, by far the genuine and authentic dealer of these generators in Pakistan is the Jawad Engineering. Hope so company all open their outlets in upcoming days.
"Latest Models of Loncin 2.5 3.5 5kva Generator"
LC-4900DDC AND 3600DDC Features:
It comes with a rated output of 2.5 kVA
It has fuel storing capacity of 15 liters that is really good in this range.
Its starting system is of actually on the self and recoiling basis that provides dual options at its beginning.
Price: It Range between 35 thousand to 40 Thousand.
LC-3500DA Features:
It can give the maximum output of 3.5 kVA
Its fuels storing is bit high then previous one but that is 20 liters.
Like previous one also has two options in its starting that is from switch as well manual options is also available.
Price: It also lies in between 35 thousand to 45 Thousand.
LC-7600DDC Features:
It comes with a rated output of 5.0 kVA
According to its output fuel storing is also increase in it that is has the fuel storing capacity of 25 liters
Again there is two option in its starting system then it is of actually on the self and recoling basis.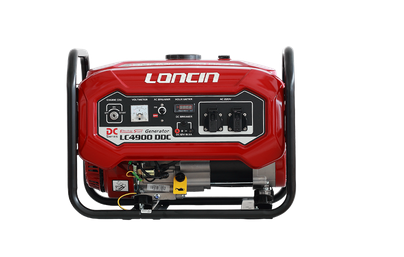 Price: According to output this is biggest one so its price is high that is between 45 thousand to 60 thousand.
Note: An important thing to understand about Loncin Generator is that their manufacturing has not done in Pakistan these all are import from other countries. One can also use imported term for all of them, so they are little use but they are best to use as compare to local manufactured. During 2017 their customer are going up in Karachi due to best performance and price. So their performance is only criteria to buy it.