Now a trend is set in Pakistan is that a wealthy man is going more rich. Especially business persons are going rapidly updward. Mian Mansha lies at top of richest people list during 2016 his Net Worth is going high in recent year because this government supports him a lot that helped him too stable business. There are so many businessman and industrialist and a lot of richest personalities in the world and they don't becomes businessman in their childhood instead of making a lot of hardworking and efforts in their professions. Mian Muhammad Mansha is one of the richest personalities in the world and one of the also richest men in Pakistan. He is also known as Pakistan industrialist and entrepreneur and Chairman of Nishat Group and MCB Ltd.
He start their initial business career from Faisalabad and stat their business from small unit that's now as days too much popular among the people of Pakistan as Nishat Mills and becomes one of the biggest textile unit in Faisalabad. He has balance net worth 4 to 5 billion US dollars and his industry is one of the largest fabric industries in Pakistan. There is not one only controlling one group but also a lot of other groups.
Mian Mansha Net Worth 2016:

4 to 5 billion US Dollars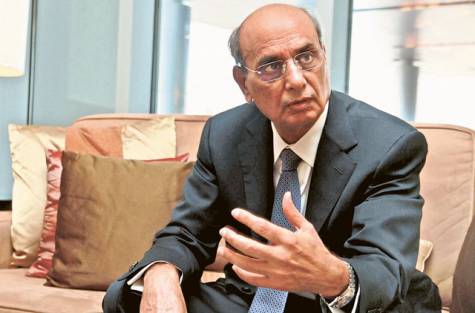 Mian Mansha is very powerful man and having great worth in the Pakistan Politics and due to this he becomes a lot of deals with the owner of WAPDA to sell a lot of power capacity generations at Nishat on different stations. He took all steps to do worth in their business and use all resource to grow up their business in all over the Pakistan and as well as in other countries. He has strong relation with Mian Nawaz Sharif with respect to politics and business ship. He can play positive role in infrastructure of major power projects and construction of a lot of other power plants in all over the Pakistan but unfortunately don't do so due to political interference.
He is the only man that's currently on the board of 46 companies in Pakistan and most powerful influential people in of Pakistan. He started other business in outside the country and also owner of Mayfair and London based hotel and club but mainly is known due to Nishat and political influence. According to Mian Mansha Net Worth 2016 he is one richest person in Pakistan and if he maintain this growth rate then this wealth is going high rapidly. No doubt he is useful for this country because he also invest money in different sectors. But till he will do too many things for the betterment of this country. This nation expect a lot more from this person.