If it is a party coming at your end and it is a bit kind of fancy wear party then make sure that you should be going for a royal kind of dress! In Pakistan, many of the girls make this mistake of opting simple for the parties; this should not be done now! For this ideas that what kind of fancy party dress you should be wearing up in 2016 then we can help you out. The pictures also help one to select right one with respect to suitability.
Types:
It does not matter that whether it is a night time party or it is an evening or you have been invited for an afternoon, you should be wearing some formal or other type of wear with respect to the theme!
Girls can for the Long Andrakha shirt and that has to be fully embellished with the tilla work and a stone work. When we say that a dress has to be a stylish one then it has to be decorated with some stones and sequins to.
You can have a medium length shirt, and it should be paired up with jamawar fabric made cigarette pant.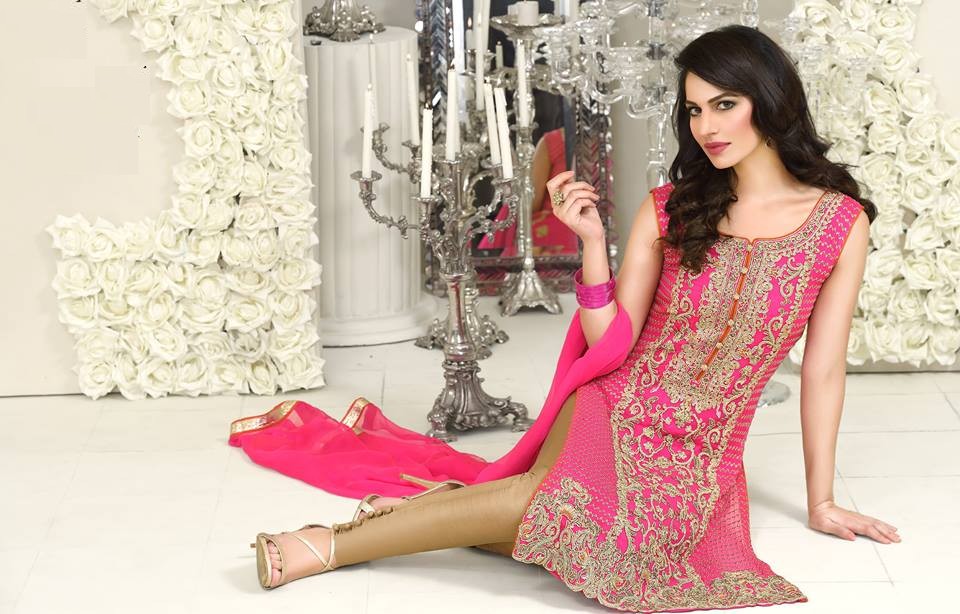 You can have a simple dabka work long in length shirt and then you can have it with a shalwar. You can come up with a kurta and then take a contrast dupatta and matching trouser with it. For the fancy wear dresses, you can opt for any kind of variety.
You can go for any of the color shade if you are opting this type of outfit, tries to go for the bright shades; you can have the pastel in shade for your wear for parties. Go for the dabka work shirts most of the time it will look dazzling!
Always remember to review the pics of fancy dress party ideas in Pakistan 2016, get maximum designing ideas from them. While styling is equal important with any kind of outfit, with a proper wearing its looks perfect one. Your dressing plays a vital role in grooming of personality, so always goes toward suitability that is more then any thing else. Especially when one is going to such kind of gathering then outer look becomes more important.