The head quarter of this Italian sports car manufacturing company has situated in Maranello. Seventy eight years ago it was founded by Enzo Ferrari, and after one year this company made their very first car.  In country like Pakistan, people dream to have sports automobiles. But for them its availability is always a big issue. May be these cars have high price tags and their import and also custom regulations are high as well, but still people desire to buy them. Probably in 2017 Ferrari lovers in Pakistan get option to buy some new model, but till their local price has not revealed. The Ferrrari Formula 1 is the top most loved by the crazy car sports lovers. Their entire vehicle collection is always made with the aggressive styling and traditional looks.
Most used and bought models in Pakistan are Ferrari (488 and 458) and too Ferrari California. The model (F12 Berlinetta, FF and LaFerrari), they are crazily loved too. Their prices start from the range of $188k and then it goes high and high till the amount of $400k.
Note: Covert these prices in Pakistan Rupees (These amount are without custom duty fees)
Price List:
Model California: 205,500 Dollar
Model 488 GTB:

255,500 Dollar
488 Spiders: 275,000 Dollar
F12berlinetta:

320,555 Dollar
Although industry of cars in Pakistan is quite big; because number of giants take their steps in this business line. They import sports cars from other countries too but among them we have the importers of this Ferrari are countable in numbers.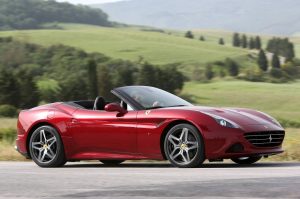 It's not easy to search them in local market, because its actual buyer is very less in numbers. These sports cars are extremely expensive, so first arrange enough cash to buy this one for you. It's not difficult to describe the most amazing moments and experience of this automobile.
Although now number of rich families afford to buy it, and they has it in their garage to. These individuals are always looking forward towards it some new model. Hope so soon they get some updates about it.