Finally all wait is over, because now Atlas Honda experiment the 10tn generation technology in their new model Civic. In the mid of 2016 this is launch in Pakistan by company with advance specs in it. For the facts provided, this is a kind of front engine car, it is a front wheel drive and looks like a subcompact sedan. It is by far equipped with advance tech. With all of these additions in its specs, one will be having a new look in it; you will be able to grab range of powerful and also efficient engines in this. It's come with maximum and efficient fuel capacity that made it more user friendly. After its arrival in market now production of ex generation is stopped because now old things are swap with all new one.
Available Colors:
Although this type of car comes first time in Pakistan before this it got lot of appreciation in many other countries to. In many part of worlds it has been made available in 4 variants.
If we talk about only Pakistan then this model is available in just 2 options. These changings have been coupled with latest tech gearbox. This has this amazing and striking looking shape this time. It comes with a catchy looking dashboard. Here they are always known because of involvement of modern technology. Every time they try some latest thing in their vehicles.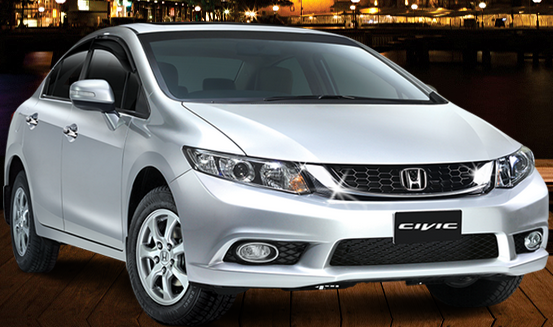 Interior:

Price:
It is range from 2400,000/- to 2800,000/ Rupees here with respect to features. So next is your interest that which one more like on bases of options.
If one is die heart fan of Honda car lover then how can you miss this new 10th generation car by Atlas Honda that launch with the brand name of CIVIC in 2016. If you are a car lover then we are sure that price does not matter for you. Because a lot of question are raised about its price but according to specs this is appropriate one.  Take your partner out on a long drive on this luxury vehicle. This is their first model that equipped with this latest generation, hope so during upcoming years many new things must include in it.