You should be getting this mini sporty of its kind of vehicle right now; yes we are write in order to give info about Nissan Juke 2016. Now it new model is come in Pakistan and sure one like this kind of vehicle in this price range. It has amazing features in it and well this can give you a much smoother drive. These are the things that one can want in dream car. This is manufactured by a Japanese company that why it can give you an ultimate lively performance. You can handle this one in a perfect way. Its exterior side comes with many of the customization option as well. Further from outer this comes with a grille. It has sleek looking headlights and also taillights. In this new model it also has an upgraded sort of infotainment system. All other accessories include its (wheels and mirrors, side sills and also rear spoiler) are made in an impressive way.
More Features:
This has been equipped along with a rear view camera. With all of this its keyless entry and too adjustable driver seat made it best one in town. Because of latest technology it has a raising seating position.
You will be seeing a best shaped kind of headlights in it. During drive to enjoy outer weather in true way it has an open air sunroof and deep bucket seats as well. Because of wife interior space this has capacity for four passengers. Mean while for entrance one also has options of five doors.
The next important specs a car use is it engine Capacity that is range from 1500cc to 1600cc with automatic Transmission.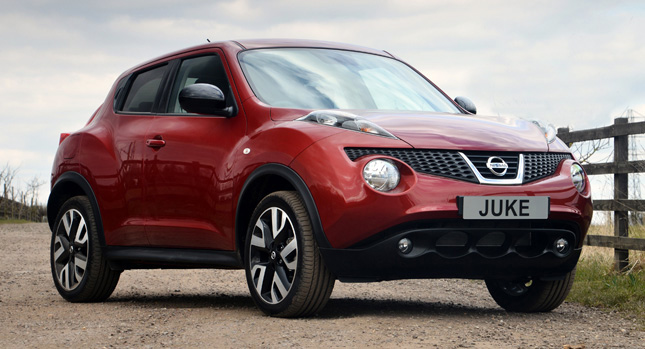 Price Range:
This fresh important 2016 car is available in range of 20 to 30 Lac Rupees. But it does not mean that it is of same year model. Because its manufacturing is not completing in Pakistan so one can buy it's in re conditioned form.
  You can import this car from the US market as well. The above mentioned price includes the shipping cost. Try it and get a real drive of your life. If you want to get a sporty one then this Nissan Juke 2016 model is the best one for you in Pakistan. With passage of time its new model starts importing in this country with new specs.