Beauty Parlors In Karachi
In this article we will talk about all the known and distinguished beauty parlors in Karachi. Karachi has been known as one of the most bright and colorful cities of Pakistan that is always filled with entertainment and fun loving atmosphere. Whether it is all about the fashion or film industry all are witnessed within this city. When we talk about the fashion industry then we never overlook to mention the name of magicians behind making all the fashion models as stunning. These magicians are in the form of beauty parlors. Almost all the prominent and hugely popular beauty parlors have been established in Karachi that has been running in Karachi for quite a long time scale.
Some of the most famous and known parlors are Nabila, Saba and Tony & Guy that are functioning in the fashion world and even for the ordinary people for longer time scale. There are many such beauty salons that have even opened their salon branches in other cities of the Pakistan as well. If the women face any difficulty for reaching into such beauty parlors of Karachi they must read this article because here we are going to mention the list of all the beauty parlors of Karachi. We are sure that by living up to your expectations they will turn you into a prince or princess.
Beauty Parlors In Karachi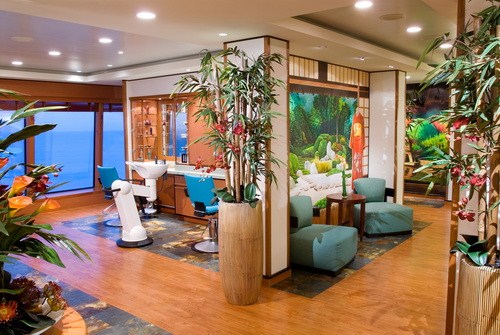 LIST OF BEAUTY PARLORS IN KARACHI:
NAME OF PARLOR

ADDRESS OF PARLOR

CONTACT NUMBER

Alle'Nora By Aliya Tipu

D-80
Block 4, Clifton
Karachi, Pakistan

Tel: (92-21) 3-586-4239, 3-587-8279
Tel: (92-21) 032-ALLENORA

Bina Khan

Shop No. 3, Plot 6-C, Bukhari Commercial Lane 1
Phase 6, D.H.A.
Karachi, Pakistan.

Tel: (92-21) 3-524-2695, 524-2696

Blush

12-C, Lane #1
Shahbaz Commercial Area
Phase 6, D.H.A.
Karachi, Pakistan.

Tel: (92-21) 3-534-6760, 3-534-6761

Deplix Beauty Salon

20-C, Stadium Lane 1
Khayaban-e- Shamsheer
Phase 5, D.H.A.
Karachi, Pakistan.

Tel: (92-21) 3-534-4135, 3-534-4137

Bahadurabad

3/54 Sirajudullah Road
Block 3, Bahadurabad
Karachi, Pakistan.

(92-21) 3-485-8781, 3-485-8782

Gulshan-e-Iqbal

B-17, Block 5, Gulshan-e-Iqbal
Karachi, Pakist

(92-21) 3-421-1177

Mona J Salon

19-C, Main Khayaban-e-Shahbaz
(Above Subway)
Phase 6, D.H.A.
Karachi, Pakistan.

Tel: (92-21) 3-584-6071, 3-534-6428

Nabila

Park Towers, Level 3
Shahrah-e-Firdousi, Clifton
Karachi, Pakistan.

Tel: (92-21) 3-586-2201, 3-586-2202

Neelo's

Plot No. F-61
Block 4, Clifton
Karachi, Pakistan.

Tel: (92-21) 3-586-0679, 3-582-4875

Sabs

4-C, Farooq Heights, 36th Commercial Street
Tauheed Commercial Area
Phase 5, D.H.A.
Karachi, Pakistan.

Tel: (92-21) 3-537-2157, 3-529-4936

Tony & Guy

C-14 Block 2, Clifton
Karachi, Pakistan.

Tel: (92-21) 3-586-0903, 3-583-1427

Rukaiya Salon

F 50/1, Block 4
Clifton
Karachi, Pakistan.

Tel: (92-21) 3-586-1916, 3-586-1917