One of the biggest threats for any nation is poverty. Unfortunately, Pakistan is having this problem these days. Poverty leaves a negative influence on the economy of the country thus affects on the success of the country too.  There are a lot of reasons that invoke this problem badly even everyone is contributing in their ways either its government or ordinary people. Poverty is creating social disorder and increasing crime rate in Pakistan. It is difficult to point out all the reasons but few of the major facts and figures are mentioned in this English essay.
As of 2017, the current poverty rate in Pakistan is 39 % of the population. Government is not familiar by the current situation of Pakistan. Ultimately, the government issued the policies that are based on the official suggestions and they don't consider whether the implemented policy meet and needs the ordinary people.
Consequently, the implemented policies don't give the desired result and thereafter policies began to fail. Government issues another policy to overcome the consequences of previous policy. Eventually unemployment and heavy taxes rout the people and it become obligatory for them to survive below the poverty line.
Corruption and dishonesty is the root cause of poverty. High authorities took lots of money for illegal and legal jobs. In a meanwhile the most corrupt people enjoy all the luxurious of life and then the condition of ordinary man became worsen gradually. Moreover, such taxes and unnecessary costs decrease the saving of ordinary man and tend them to stay away from the basic needs. Inflation also helps in increasing the poverty rate of Pakistan.
Now-a-days the prices of the every product is increasing day by day thereby affordability range of the common people got lessen. Hence, common people will unable to have the basic needs of life due to high inflation rate and the people will force to live below the poverty line.
Unavailability of jobs and unemployment is also among the leading causes of poverty. In Pakistan, there are almost no job opportunities because the condition of industrial sector of Pakistan is very poor due to the energy crisis which results in downsizing the industries and in due course international investors prefers to choose other established country for investments.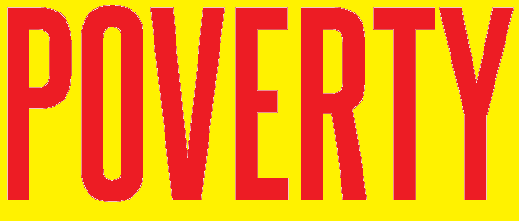 So, when there are no jobs opportunities or other means of earning so how anyone imagine living a healthy or better life. Besides these, there are many other causes too like population explosion, illiteracy, lack of advance technology, agriculture sector etc.
At present it is the responsibility of the government to take radical steps to lessen poverty. The government should issue good policies, infrastructure and incentives for the betterment of Pakistan.