Easter Celebrations in Pakistan 2014 is discussed here in details. Easter is a Christian festival and holiday celebrating the resurrection of Jesus Christ on the third day after his crucifixion at Calvary as described in the New Testament? Every Christian celebrates this day including young and the old, the rich and the poor, man and women and people of all races. There are so many ideas for celebrating Easter in school because through this you can tells the history of Easter.
Easter Craft:
Easter craft is an interesting and creative activity in which you can a task of making Easter greeting cards or an Empty Tomb Craft. For this activity you can need some important things just like paper, Water color paints or markers, paint brushes. As the significance of new life you can give another activity making the colorful sketch of butterfly.For doing this activity you will need Craft foam, Cut the different shapes such as stars, hearts, flowers etc,Glue,Colorful cardstock.
Easter skits:
As a fun you can arganize Easter skits among the children and through this activity children easily learn the Easter lesson.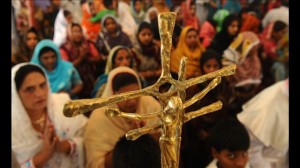 Plants flowers activity:
This activity is great from the idea of new born life because through this activity you express the concept of new life. First of all ask children to bring a beautiful pot and decorate with color paints. Then bow their favorite plants in colorful pots.
Easter egg hunt:
Easter egg hunt is another interesting activity in which hide Easter eggs around your class room or entire building. For this activity you can use different colorful eggs because those days these eggs are available in verity of colors, themes.