The new list of Important English Essays for 10th Class 2020 is very useful for the purpose of the final term examination of matric. Surely, through this one will get suggestions about the important topic that may come in the final paper. Surely, this is one of the tough and longest questions of this subject, that's why most students struggle hard to score good marks.  Hopefully, an essay from this guess will click, because most of the important topics have covered in this list. So, must prepare yourself to score good marks in this question.
Important English Essays for 10th Class 2020:
For these exams, topics of the current affairs are also covering in the important English essays for 10th class 2020. Meanwhile, a topic on personality will also be expected in the English paper.
 Check out the List:
| | |
| --- | --- |
| Number | Topics |
| 1 | Rainy Day |
| 2 | My Best Friend |
| 3 | My Favorite Book |
| 4 | Terrorism in Pakistan |
| 5 | Village Life |
| 6 | My Hobby |
| 7 | Pakistan My Beloved Country |
| 8 | My Last Day at School |
| 9 | A Cricket Match |
| 10 | My Favorite Personality Quaid-e-Azam Muhammad Ali Jinnah |
| 11 | Life in a Big City |
| 12 | My House |
| 13 | Allama Iqbal |
| 14 | A Visit to Hill Station |
English Essay for Matriculation:
While preparing the English Essay for Matriculation, keep in mind that your one mistake will cost one mark. So, it's necessary that attempt this question precisely in terms of grammatically and spelling.
Furthermore, as this question is very lengthy. So must take care of the consuming time on this question, but better is that save about 15 minutes and attempt it at the ending time of the paper.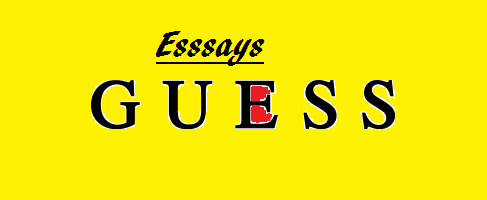 Most topics in the important English essays for 10th class 2020 were repeated in the previous exams. That is enough to prove the importance of this list. Moreover, in the current atmosphere of competition, every marks matter a lot to secure your future. That's why every student is fighting for a single mark that is good for the upcoming generation.