On 2 August 2013 Imran Khan arrive in Supreme court of Pakistan. From here one can find Imran khan in Supreme Court Live Video Talk, Speech and high lights on that day that he express in front of court. He says that he only enough to face these types of cases against him. First time this will happen that Imran Khan will in front of court after his talk against court and Election Commission of Pakistan. Imran Khan Advocate Hamid khan give his arguments in court that Imran Khan always support court. A lot of questions arise after this election 2013, although PTI prove his strength. He appears as one strong political party of Pakistan but still their party says that due to corruption that lost majority of seats. According to their opinion these all thing are happened due to negligence of ECP. Even PTI chairperson says that ECP had not done enough arrangements that this election will fairly held and in these whole scenarios Court is equally responsible. So after this court send him a notice and on 2 August he will arrive to court.
Imran khan in Supreme Court Live Video Talk, Speech 2 August 2013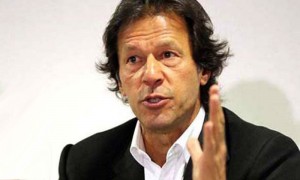 Imran khan in Supreme Court Live Video Talk, Speech 2 August 2013 are given there..
Almost other leaders of PTI are also with his leader when he enters in Supreme Court. He is fully confident and avoids talking with media earlier when he enter in court. Further before a day when a question arises about apology from court then he says its nit possible that he apology from Court. Further he says that they have struggles for court from 17 years. So it's not right thing that he called in Supreme Court when he raise voice for right purpose. Further overall this thing gains too much important because from a period of time various leaders of other parties are called. They all apology from court, now time decide that what happens after when PTI chairman face court.