Huge collection of amazing tunes of Bollywood, Indian, Pashto, Islamic, and English are now part of Jazz Caller Tunes code list 2019. Undoubtedly, now users of this network can enjoy voices of top Pakistani and Indians singers by just entering the code of the caller tunes. Mobilink has started these packages because in Pakistan now the mobile user is more aware of different kind of advance things. They really like the music of different singers of Pakistan as well as Indian singers. Although some of them never like it, it's their own opinion.
Currently, there are millions of cell phone users which are being operated by different telephone companies and using mobiles of different brands. They always prefer a network that provides them best facilitation. In this race JAZZ always leading from the front.
It is according to print media facts that right between the last two years, this sector has seen witnessed a high annual growth. These things increase competition between them. In the end, this is useful for the customer, because now they have options to select.
Jazz Caller Tunes Code List 2019:
The Subscription Procedure for Jazz Caller Tunes Code List 2019 is very easy. Because by just forwarding a code one will activate it on phone.
Send SMS "sub "to 230 or just Dial 230 to activate it.
Un-Subscription (Deactivation) Procedure:
Send SMS "unsub "to 230 or just Dial 230 from your mobile. After this tunes are automatically deactivated from your phone.
"Charges"
9.55 per SMS
Second (2nd) Method to search and activate your favorite Tune:
Dial *2330# from your phone, through this one, will get multiple options to search your favorite item. And this will also give you the option to activate anyone among them.
Charges: Company will detect Rs. 0.12 per session
Just dial 2301 and then select your desired category to listen. Further for activation press 3 during within the tune time.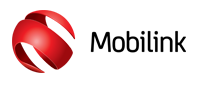 "More Caller Tunes With Codes"
Mobilink Jazz Mobitunes Codes List 2019
If one overview the growth rate of this cellular network then Jazz has been subsequently declined because of many new companies. Now they again aim to go back to their past position when Mobilink is one favorite network all mobile user. They must analyze things that cause of this downstage. They must recover it, and in this struggle, they succeed. It's time to enjoy these Jazz Caller tunes code list 2019 because now one has a handsome collection of active favorite one.