Candidates of medical students that good marks in inter as well now in the result of entry test are waiting that their name is part of final selected list. A detail of KPK Medical Colleges Merit List 2017 for MBBS and BDS for successful candidates who are top that also lies in this list among other competitors.. After announcement of entry test result now admission in whole medical colleges of Khyber Pakhtunkhwa will open. These medical institutes announce their merit list with in couple of days. Every institute had their own criteria regarding admission procedure bur entry test result and marks of intermediate have almost equal weight age in the making of merit list. All students that want to carry on their career in medical field must complete registration with in given date.  Those who are failed to complete their registration in this period of time have no more chance to get admission. Further detail of these merit lists and colleges that offer these both programs MBBS and BDS is cover in this post.
"KPK Medical Colleges Merit List 2017 for MBBS and BDS: Announced Soon"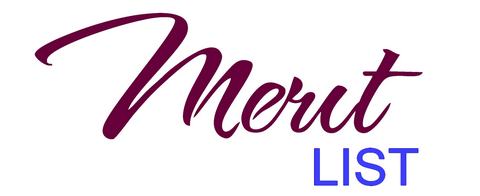 In order to select the students for merit list a proper procedure is given through which aggregate will form. This procedure include
SSC or Equivalent qualification = 10%
Adjusted HSc. marks or equivalent level marks= 40%
Entrance Test Marks = 50%
While list of colleges that follow this method for forming of merit list is also given as below.
Khyber Girls Medical College Merit List 2017
Saidu Sharif Medical College Merit List 2017
Bacha Khan Medical College Merit List 2017
Gomal Medical College Merit List 2017
Bannu Medical College Merit List 2017
Khyber College of Dentistry Merit List 2017
Ayub Dental College Merit List 2017
KMU Institute Of Medical Sciences Merit List 2017
The major programs that these above institutes offered are MBBS and BDS. Another thing to consider is that these all institutes are affiliated from KMU that also enhance the importance of degree. Further details of these merit lists are updated here individually for each medical college of KPK for admission of medical studies as they are announced. Further as this time competition is also going up that also gives tough time to all students that are applying for it.