This is best place from where you can find PM Youth skills development scheme announced by Prime Minister. If one sees the detail of Youth skills development scheme then its major aim is to develop skills in the youth of Pakistan that are now free. After gaining useful skills they are able to get a work that is handy for their future. Another important thing is that this scheme is announce for those youngsters whose qualification are less then middle. Although other candidates also apply for this scheme but middle qualified persons has lucky chance for technical learning. Further details of this scheme are given as below.
PM Youth Skills Development Scheme announced by Prime Minister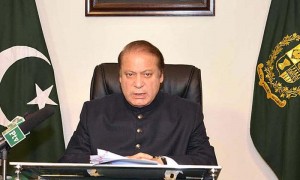 Eligibility Criteria:
It's not necessary that one must complete middle qualification.
Age limit for this job is 25 year while again there is not nay relaxation announced on age factor.
Then there is too type of help for youth had announced in this scheme. First one is Fees Support and second one is Stipend. Further prices of these both supports are given as below.
Fees Support: Pakistani 3000 rupees per month.
Stipend: Pakistani 2000 rupees per month
Budget announced for Youth skills development Program:
A budget of 20 billion rupees is announced for this Youth skills development scheme. This support is given in whole Pakistan. It's not specified for any region because it's a federal announcement that will always fir the benefit of country. It's one lucky chance for youth that they learn something technical in this part of age. Further it's a favorite part among six schemes because low qualified youth get attention in it. So never miss this chance and become part of Youth skills development scheme.