The topic here one discuss is the Vulgar TV Shows and Dramas in Pakistan and Free from PEMRA Action. These shows are telecast on various  TV channels that include Geo, Hum, ARY. These are top TV channels of Pakistan that involved in this vulgarity. So it's not a hidden thing in front of  PEMRA but in front of whole vulgarity he is not able to take action. It will a pressure from these TV channels or something else but it  cause a huge damage especially in youth. Now it's not possible for a person to see many programs with their family. Although these channels are purely for family entertainment but now they are going worst. So its need that PEMRA must take action against it and stop these shows and dramas that are not good for this society.
Vulgar TV Shows and Dramas in Pakistan and Free From PEMRA Action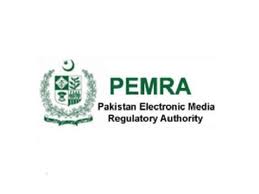 Here one also discusses few worst aspects of these vulgar programs. The most effected part of society from this vulgarity is our youth that include boys as well as girls. This is learning stage of a youngsters especially below 20 years, in this period of time one pick everything so quickly. Another important thing is that at this age a huge craze is found to sees TV shows and dramas. Majority girls prefer to sees the dramas so every vulgar thing cause worst impact. Even now on various TV channels those TV dramas are telecast that are imported from other countries. Although this thing provide a lot of entertainment but it's not good for this nation.
It's must need that Pakistan government take action and order to PEMRA that he strictly take action against this thing. Otherwise with in future it will do some serious damage and then it will become too late. Now for a period of time it's necessary that one avoid from these vulgar programs and dramas that telecast on various channels.