As trend of Japanese car is come in Pakistan, every one are looking forward for vehicle that equip with latest technology. New model of Suzuki Wagon R 2018 Price in Pakistan Specifications Interior is come and for this advertisement is start according to which this time its interior is more luxury. This new wagon is introduced according the demand of the people because it's having a lot of advanced features and interior specifications. Now customer demands latest technology, as this company is really understood the demand and their customer valued they made all changes in this model. They really known the market challenged faced to the customers and as well the companies with respect to price plain and other qualities. New Suzuki wagon R 2018 is available in most affordable and cheapest price with this new style and design. It's provides the very comfortable, soft and made to be fabric seats which is very essential for long drive. In the wagon provides the all facilities of musical entertainment and provides the auxiliary USB port system.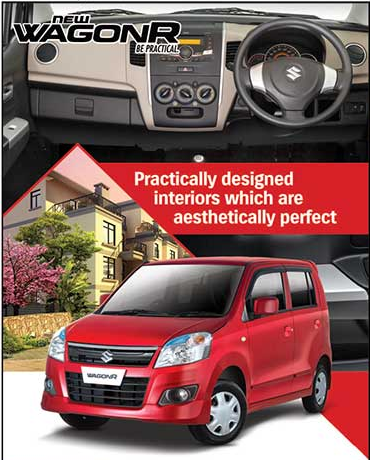 Features or Specifications:
"Interior"
First time in this price range it has power steering,  smooth gear that are easy to shift.
Another features of this car is that first time Audio player is also come that gives best sound.
Engine: This is first time when eco friendly engine is introduce in this price. This must decrease the sound and makes fuel consumption better.
"Exterior"
Stylish front and back bumper.
First time window enhancement is also come on window mirrors.
Enhancement on sides are also launch that must decrease the chances of starches on body sides.
On back screen enhancement must makes this car more stylish.
Best Security System: In this model key less entry makes this car more secure that minimize the chance of theft.
"Price"
VX: 
VXR: 1,064,000/-
VXL: 1,098,000/-
"Colors"

Launch Date: In month of January

This Suzuki car is available in different kinds of precious and attractive colors and having great potential to attraction of the people buy this vehicle. In this vehicle provides the advanced and safety system which protects the passengers from any quick incident and also provides the complete security system against the theft. It provides the good control to the user and user feel comfort to drive this new wagon R 2018 and also provide the good control escalator and good gearing system and powerful engine and made for according to the roads. This must a better option then alto that must gives best experience from interior and exterior. Most important it must best in drive then ex vehicle.