During election 2013 now from Constituency NA 126 Lahore Imran Khan Vs Meera face each other. From here you can find NA 126 Lahore election 2013, Results including Imran Khan and Meera and other candidates. This seat is most important for every party who stand their candidates from this Constituency. Because PTI committee decide that their Chairman Imran khan fights on this seat and for PTI every seat is very important from where Imran Khan contest in election 2013. While on the other side actress Meera who always try to be part of Pakistani media announce to contest from this seat and justice party also give ticket to her. She is quite popular in this Constituency so hopefully she also has participation. Another most important party that has lot of influence in NA 126 is PMLN. In previous election they get this seat with a big margin but another twist take place when they refuse to Umar Sohail Zai butt who is ex MNA. His supporter also records their protest against this step but their leader ship tackles the whole situation. They give ticket to Khawaja Ehsan who is one active worker of PMLN. Every party have a sharp look on this constituency so hopefully close results will announce.
Imran Khan Vs Meera NA 126 Lahore election 2013, Results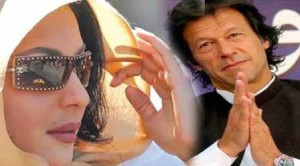 Imran Khan Vs Meera NA 126 Lahore election 2013, Results are given there..
PTI: Imran khan
Justice party: Meera
PMLN: Khawaja Ehsan
MQM: Sarfraz Nawaz
This year MQM also decides to stand their candidates from whole over the Pakistan. From this constituency they give ticket to one of popular cricketer and their most active worker Sarfraz Nawaz. NA 126 will cover the area of Lahore Johar Town, Faisal Town, Model Town, Garden Town, Township, Allama Iqbal Town Constituency. So these areas consist of mixture of elite and upper middle class peoples. They all know really well to take decision about their future because now correct usage of vote is only thing that create change in Pakistan. So must use their vote from correct party and person. This year we try to cover the whole aspects of NA 126 so keep in touch with this page to find Meera NA 126 Lahore election 2013 candidates and results.