Now finally PML N announces PML N ticket holders/candidates list in Punjab. After a long discussion in preliminary committee they finalize this PMLN ticket holders list. Nawaz Sharif itself monitors this ticket distribution. And after finalization of this list PML N after final over view in committee couple of changes had done and then it will announce for media. Because in this election the parties who give tickets to right person have greater chance to take greater seats. This year it will accept that PML N plays an important role in the formation of next government. Due to this many big politician that always try to part of every government moving toward this party. This migration of party cause positive and negative impact on this party. Positive impact is that due to their participation they increase their seats while negative impact is that this migration gives advantage to those people who always think about their benefits. To minimize this factor they also discuss every aspect of candidates. Then further your vote decides the right candidates. It will accept that this year you choose right persons who are beneficial for this country not for individuals.
PML N ticket holders/candidates list in Punjab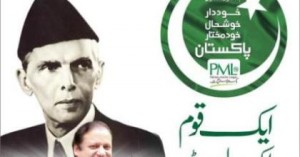 PML N ticket holders/candidates list in Punjab is given there..
Gujranwala:
NA-95 Usman Ibrahim
NA 96 Engineer Khurram Dastgir
NA 97 Chaudhry Mehmood Bashir Virk
NA 99 Rana Nazir Ahmad Khan
NA 100 Bilal Ejaz
NA 102 Saira Afzal Tarar
NA 105 Chaudhry Jaffar Iqbal
NA 107 Malik Hanif
NA 110 Khawaja Asif
NA 111 Khush Akhtar Subhani
NA 112 Rana Abdul Sattar
NA 113 Syed Iftikharul Hassan
NA 114 Zahid Hamid
NA 115 Mian Muhammad Rasheed
NA 116 Daniyal Aziz Chaudhary
NA 117 Ahsan Iqbal
Sargodha:
NA 64 Syed Aminul Hasnat
NA 65 Mohsin Shahnawaz Ranjha
NA 66 Hamid Amin
NA 67 Dr Zulfiqar Bhatti
NA 68 Sardar M Shafqat Hayat (if Nawaz Sharif does not contest from here)
Khushab
NA 69 Sumaira Malik
NA 70 Malik Shakir Bashir Awan
Mianwali
NA 71 Obaidullah Shadikhel
NA 72 Humair Hayat Rokhri
Bhakkar
NA 73 Abdul Maj
Rawalpindi:
Shahid Khaqan Abbasi—-NA-50 Murree
Ch. Nisar Ali Khan–NA-52 Kalarsayda and NA-53 Taxila.
Malik Ibrar–NA-54 Rawalpindi cantt constituency.
Malik Shakil Awan— NA-55
Hanif Abbasi–NA-56.
During this distribution couples of workers are not satisfy. So leadership individually called them and tries to remove their misunderstanding. During ticket distribution they especially take care of their previous workers who scarifies for their party in bad time. It will accept that they done serious damage in this selection. For PMLN another major advantage is that they show their work in Punjab. Previous Punjab government progress rate is greater than other provinces. So still peoples have some hopes from this party.