This year Asian Snooker Championship 2013 live will play in Karachi. According to schedule of this snooker championship it will start from 27 Aril 2013 to till 3 May 2013. So now day come close for final match of this championship. This year total 38 cueists that belong to fourteen countries will divide in eight groups. Then they play different games between each other. Initially it will announce that this championship will hold on mega level and its preparation is also enter in final stage. But due to clearance issue it will minimize and will held on limited level. This year a grand prize of 7000 US dollars will announce for winner. So it's a big money that announce for winner first time in Pakistan. If one sees the total expenses that serve on this championship was 13500 US dollars. Every cueist plays good game and tries their level best to win this huge prize. We try to cover the whole aspects of this championship so keep in touch with this page to find the recent live updates.
Asian Snooker Championship 2013 Karachi live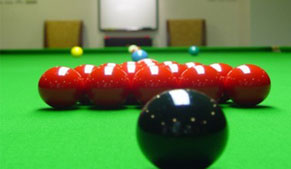 Asian Snooker Championship 2013 Karachi live is given there…
If one sees the history Asian Snooker Championship in Pakistan then this is fourth time that this championship will held in Pakistan. First time it will hold in 1991 and after this it will hold in Pakistan on better level then previous one. Initially snooker is not too much popular in Pakistan but with the passage of time it will progress. Different good snooker clubs are establishing that play an important role in its progress. Now a lot of craze will find in Pakistani peoples related to this game especially its popularity in youngsters is high. Now Pakistani fans wanted to see few good competitions and this championship provide a platform for this thing. So must watch live competitions in Asian Snooker Championship 2013 and enjoy them.