Here we would like to discuss exciting news about Pakistan Vs India Kabaddi final live score, points world cup 2012. We would like to mention that Pakistan and India both teams reached the final of Kabaddi world cup on 15th December 2012. As we know that both teams are expert in their areas and this kabaddi is their local game. As every kabaddi lover knows that our Pakistani kabaddi team won Asian Cup 2012 now it is considered to be second chance for them to prove their talent and skills. The coach of Pakistani kabaddi team said that:
"The Pakistani kabaddi team performed incredible in their previous matches for defeating the strong teams like Canada. Moreover, he also said that their efforts speak volumes about their players.
Pakistan vs India Kabaddi Final Live Score, Points World Cup 2012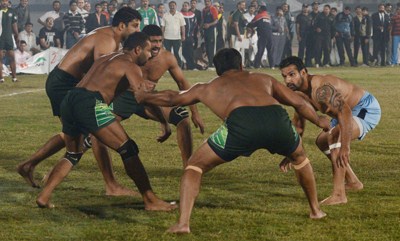 Furthermore, we would like to mention that Pakistani kabaddi star player Obadiullah successfully managed 10 raids in semi final match after the illness. He said in an interview that:
" I hope that Pakistan and India final is going to be spectacular because it is considered to be great and marvelous match where players from both the teams put their body and power on the line for supremacy.
We wish both the teams for their final match and they should perform incredible. If we talk about the pervious history of Pakistani kabaddi team then our Pakistani secured top position in the group after defeating Scotland and Italy. Both Pakistani and Indian kabaddi teams are powerful and strong and they are equally important for winning the final match. As we mentioned above that Pakistani kabaddi team defeated India in Asian Cup 2012 but this final match will be taking place in India. For knowing the latest updates and score of this final match, fans should visit this web page regularly. We will provide all the updates and score details of Pakistan and India kabaddi final match. In the final conclusion we can say that this final match holds great importance for both the teams because it's the matter of country position and its reputation. So as a Pakistani we should say best of luck to our Pakistani kabaddi team and we hope that our team should perform incredible and marvelous in this final match.
Match: Kabaddi Final Pakistan Vs India.
Tournament: Kabaddi World Cup 2012.
Date: 15th December 2012.