While start of writing the topic I am thinking that our elders get this country for the sake of freedom from Hindus, for the sake to make a complete Islamic country for ourselves and our next generation. But unfortunately we demoralized our values in front of the entire world. Our TV or Media culture puts the very dare steps to introduce this vulgarity in our society, which contaminate our all society respectively. We have many examples in front of us related to these type of shows one of them if we talk about the Living on the edge where the presenter ask the contestant to do the social demoralized acts in front of the Camera. There are many morning shows which are promoting vulgarity in sense of dance, parties, and marriage ceremonies.
 Our media is continuously promoting all these shows and dramas in a sense to compete international market. One of the most important things to be mentioned here is the reason to introduce these all vulgarity is to compete the Turkish drama culture in our country, because the viewer likes too much the Turkish dramas and do a lot favor in comparison with Pakistani dramas. The Turkish culture almost exhibits the western style in there dramas to catch the same popularity Pakistani channels and dramas introduce simply the vulgarity in the society.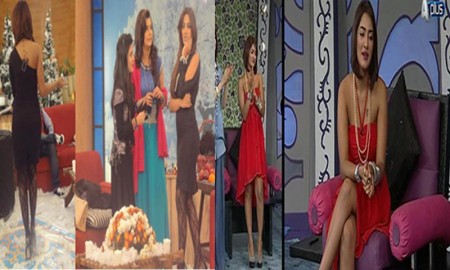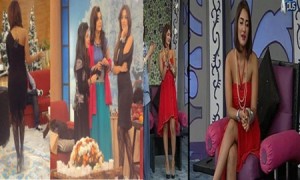 When we look back in 90's we have many decent dramas which never shows the vulgarity and they just represent the good moral values and develop very clean and pure issues of our society. The viewers of that time stays at home whenever a drama telecast time comes. The directors and producers of that time mostly represent our social problems and their solution in dramas. But now a days the western impact in our society is too much and continuously increasing day-by-day due to these TV Shows which represents all these things and make the dramas like that which are below the ethics.
Many scenes in dramas are extreme and above the vulgarity and social values which should be censored by the board, but they are not doing their responsibilities in a right way, they are just earning the money from the channels and just allow them to show what they want. The basic need of the time is to put the strong steps by the government to regulate strictly on these issues. Otherwise, they will soon damage the moral, ethical and cultural values of Pakistan.