Mobilink Jazz initialize new Jazz Jazba SMS Plus Offer.According to this Jazz Jazba SMS Plus Offer you can send 600 Sms from Mobilink to all other networks in all over Pakistan by just paying a minimal amount of Rs. 0.45 on daily basis.The Most Frequently used medium of Communication for Teenagers, Students and close friends is Sms and Jazz gives you chance to enhance the experience of such feelings again and again.As we all know that many Mobile cellular Companies offering Sms Packages and Bundles according to requirements of their Customer and best analyzer of Customer demands, Fortunately Mobilink Jazz is oldest service Provider for Celluer Users in Pakistan and their mostly users are Business men, Industrialist and Peoples who seems to well established in their respective Sectors.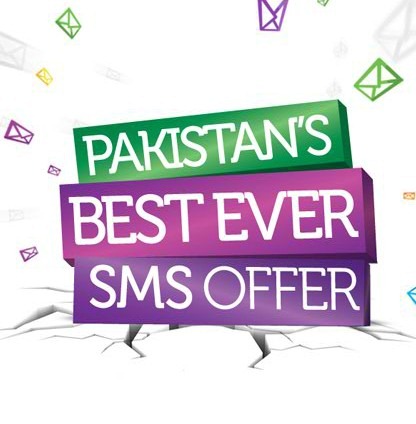 Mobilink Jazz Jazba Brings SMS Plus Offer
After realizing the Demand of Customer and to attract Students and Youth Communities at their first priority now Jazz Jazba SMS Plus Offer is announced again Detailed Information about this Offer is given Below. Jazz Should Continue this beautiful offer on Permanent basis so that this offer could be more utilize in any perspective. Competition among these service Providers specially in Pakistan is increasing day by day and Jazz Should focus on these offer at optimal Level.
| Offer | Price | # of SMS | Validity |
| --- | --- | --- | --- |
| SMS Plus | Rs 0.45 | 600 | 1 Day |
Terms & Conditions
This offer is valid till June 25th, 2012
Applicable to all local networks
Periodic subscription
19.5% tax applies
2% operational fee will be applicable on all recharges through Jazz load and Scratch Card (applicable from November 22nd, 2011)
Comment Section Requires Your Personal experiences about Jazz Jazba SMS Plus Offer. You can Shae with us by writing them in below given Columns.