NADRA again step forward for facilitation of public. This time they launched NADRA CNIC Verification through SMS. To attain this service they collaborate with telecom companies named as Mobilink, Telenor, Warid, Ufone and Zong. So now you send any CNIC number on 7000 and get total information about that person. According to opinion of various peoples this will effects on the privacy of other. But reality is that through this you are able to just find out the information about parents. Assessments of contacts are not allowed in this service. This service is especially helpful for business men and also for offices use. Through this you are able to find out the identity of any person on hiring. So security issue which is now major problem of Pakistan had minimized. This service also helpful for law enforcement agencies but they have rights for assessment of personal information. For them by sending CNIC number at 7001 they get total information about any person.
NADRA CNIC Verification Through SMS Online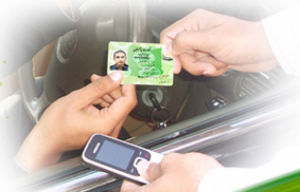 NADRA CNIC Verification Through SMS Online is given there..
Procedure:
Sending an SMS to 7000 for verify the CNIC
CNIC Number had send without space
After this one will get name and father's name in Urdu fonts
For example write 4730149724821 then send to 7000
Around Rs 12 will charge for every message
National Database and Registration Authority NADRA also try their level best to improve their system. This is now one best organization in Pakistan they take care of every aspect of nay project. And they also make a proper plan for security even no foreigners had direct access to the NADRA database. Their officials announced that "We will not allow any foreign access to NADRA data". They also introduce various marvelous projects that are really helpful for any person of Pakistan. Among these NADRA CNIC Verification through SMS is one successive project.  Another important thing is that now it is only platform on which identity of every Pakistani had saved.