Now PTCL finish the unlimited downloading on PTCL EVO and Nitro Packages and they limited it to 50 GB per month. Before couple of day's officials of PTCL Pakistan Telecommunication Company Limited declared that now they take step to limit the extra usage due to allow UN limiting downloading. Total details of this announcement is not announce because till now it will not clear that if one use 50 GB per month the  what will he do for further usage. And rates for further subscription is also not announce with the procedure that how one can expand it. So it will alarm step for all those whose usage is quite greater so they must take care and try to make it possible that they minimize their work in this limit. Further they elaborate this announcement and they give the explanation it will give there so it wills necessary that one mist keep in touch with this page.
PTCL EVO and Nitro Packages Limits at 50 GB per Month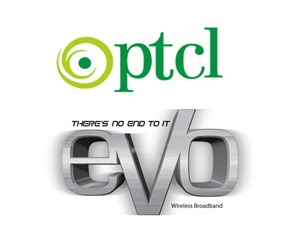 PTCL is a network that gives the facility of internet from a period of time. They are considering as one best company that never compromise on their standards and quality. With the passage of time they update their system and introduce latest technology. Another important thing is that they always take care of their customers. Now moving towards these announcement then charges of PTCL EVO and Nitro Packages remains same. There is not any changing in rates take place that also a major question arises after its limiting. But they take this step after arising few problems. But a lot of question had arisen after this announcement. It will accept that they must give the explanation of this step with in few days that will give there after announcement.