Do you want to get subscribed with PTCL EVO Broadband wireless internet packages? If the answer is yes then just wear your glasses because in this article we will be providing you all the details about this freshly emerging package. This has not been the first time that PTCL has arrived with such an exciting offer. After the exceptional success launch of EVO and 3G there is no other such company that has defeated the PTCL. There low calling and internet rates have always grabbed the attention of the customers and they excitedly wait for their next forthcoming thrilling offers. PTCL EVO Broadband wireless internet package will allow the users to get connected with the fastest internet at the limit of 5GB or 10GB at the least rates for per month. This unlimited downloading can run at the speed of 3.1Mbps and 256 Kpbs. This package has been especially highlighted for such customers that are in the want to stay connected with the EVO internet services when they are out of city. In addition, if the customers are availing the usage of DSL, Fiber or other internet connection at home then they can also avail this offer as well if in case their internet devices gets trapped with awful functioning problems.
PTCL EVO Broadband Wireless Internet Packages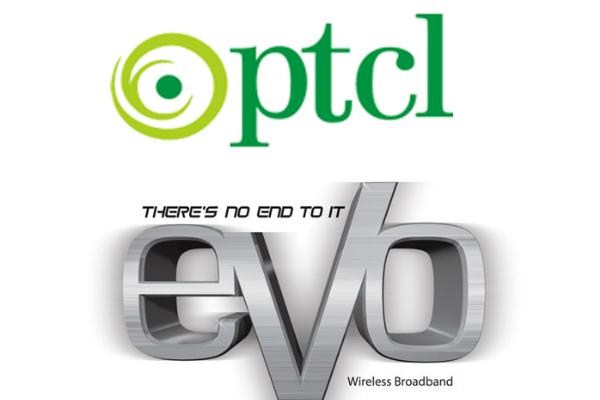 MAIN TERMS AND CONDITIONS:
PTCL EVO Broadband wireless package has been wrapped around the lowest rates that not just matched with your wants but even with your pocket limitations as well.
If the customers want to avail the package for one day i.e. 24 hours then the charges will be Rs. 100.
5GB and 10GB of internet bundles are valid for only 30 days of time scale.
If the users get increased with the amount of volume then they will be charged as 10 paisa for per MB.
All the PTCL EVO customers can avail this package by dialing 1236.
Following is the table that will help all the readers to know further about the PTCL EVO Wireless internet packages and the revolving rates along with the volume capacity.
DETAILS FOR EVO PACKAGES:
| | | | |
| --- | --- | --- | --- |
| NAME OF PACKAGE | MONTHLY CHARGES | AMOUNT OF VOLUME | CAPACITY OF MB |
| Day Pass | Rs 100 per day | FUP Applies | – |
| GO | Rs 899 | 5 GB | Rs 0.10/Mb |
| LITE | Rs 1199 | 10 GB | Rs 0.10/Mb |
| MAX | Rs 1999 | Unlimited | – |
| 256 Kbps Prepaid | Rs 1199 | Unlimited | – |
 EVO 3.1 MBPS POSTPAY PACKAGE:
| | |
| --- | --- |
| BILLING OPTIONS | MONTHLY CHARGES |
| PTCL Landline Billing | Rs 2000 |
| Advance Rental Billing | Rs 2000 |
| PTCL Landline Billing (256Kbps) | Rs 1199 |
So these are considered to be best internet packages by PTCL EVO broadband wireless. If any person wants to use best internet package then he should choose the above mentioned packages.