When it comes to Clothing brands there is one and only Nishat Linen brand which is being used by every one. In the year of 2015 there are many girls who are looking for the new collection. Nishat linen summer collection 2015 catalogue with prices online shopping is available here. All latest clothing variety designs for summer in the year of 2015 with lots of colors and prints. Nishat Linen has the best sort of designers which specially designs cloths for the girls, ladies and females. This year brand has added some new collection for the month of March and it is a huge collection with reasonable and affordable prices. Single shirts pieces, two piece, shirt and Shalwar Piece and complete three piece suits including a dupata piece are available at any store and shop of Nishat Linen. Printed and Embroidered suits are also available here and and you can see it from the catalog and the pictures given below. So you can choose some best colors and exclusive prints for you this summer, these designs are going to make them more attractive at all. Nishat Linen lawn 2015 volume 1 has also launched which are given below:
Nishat Lawn 2015
Arabesque charm
Classic Textile
Embrace the power of design
Explore the finer things
Garland Girl
Get down to earth
Monochrome Magic
Mosaic
Safari
Nishat Linen Summer Collection 2015 Catalogue With Prices Online Shopping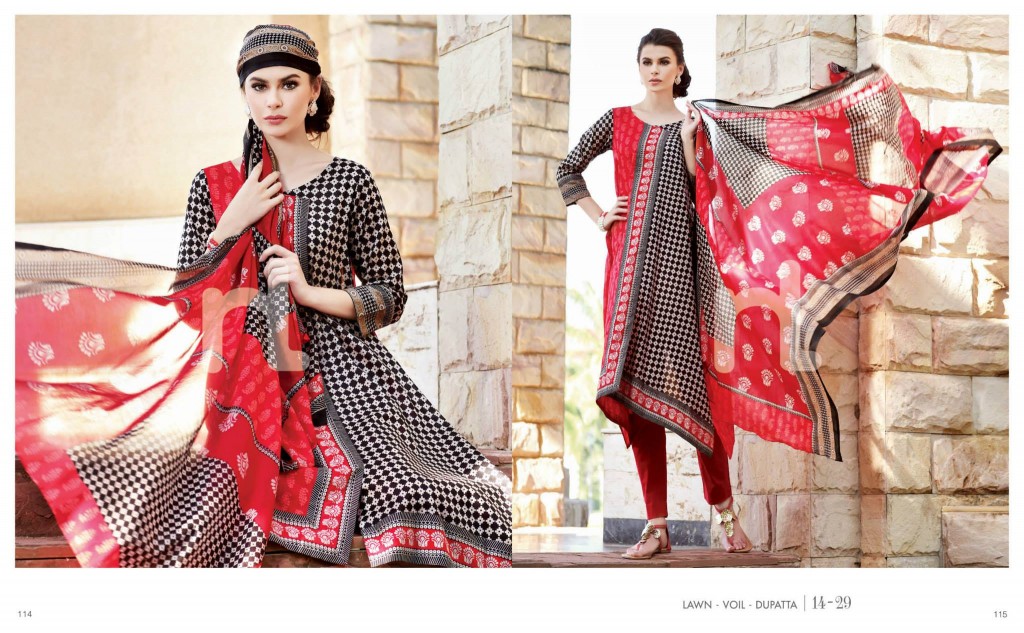 The above given suits are having the prices between Pak Rs. 3,175 to Rs. 4,700. You can get them from any store of Nishat or visit the shops and ask about it. The prints are very irresistible and exceptional and having light and bright colors. Its time for you to change because weather is getting change as well. Now for this summer its a pretty collection which has been launched by Nishat Linen. The given catalog also including NKids and Nbabies collection which has the adorable and exceptional cuts and prints for the little girls. The collection has the wide range of colour combination and intricate embroidered shirts making the look more stylish and trendy.