Every and every program being offered in Shaheed Zulfiqar Ali Bhutto Medical University is well managed and before admission, everyone looks at the SZABMU fee structure 2022 for nursing, MBBS and also for DPT as well. Mostly management of this institute revises the fee criteria, and the same as it if they issued the new fee structure in the previous week. Further, people who are going to take admission in MBBS, BDS, Post Graduate, M.Phil, P.hD., and other programs now first check their dues or expense chart and then apply online.
SZABMU Fee Structure 2022 for Nursing
Any of the formal SZABMU Fee structure for Nursing 2022 yet not issued online but in the recent prospectus, they have issued the P.hD. M.Phil and postgraduate. So, students can also arrange a call to get the idea of  amount that they must need to pay for admission or in term tuition fee.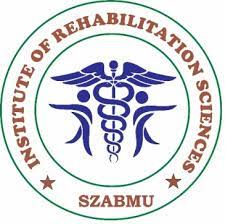 The only online available SZABMU fee chart is of graduate and post graduate degrees. By seeing them, one will get a bit idea of their other fee structure too.
Fee Structure OF M.PHIL & PHD:
| | | |
| --- | --- | --- |
| Head | Semester 1 | Onward per Semester Fee |
| Admission Fee | Rs. 9,999/- | |
| Registration Fee | Rs. 16,650/- | |
| Tuition Fee | Rs. 49,999/- | Rs. 50,150/- |
| ID Card Fee | Rs. 599/- | |
| Examination Fee | Rs. 15,999/- | Rs. 16,220/- |
| Thesis Evaluation Fee | | |
| Degree Fee | | |
| Transcript Fee | | |
| Laboratory Fee | Rs. 11,999/- | Rs. 12,100/- |
| Security Fee (refundable) | Rs. 4,999/- | |
| M. Phil/PhD | Rs. 190,000 | Rs. 78,100 |
FEE STRUCTURE: (MS, MD, MDS)
Admission Fee (one time)
9,550/-
Registration Fee (one time)
16,450/-
Security Fee (refundable)
N/A
Annual Assessment & Evaluation Fee
25,150/- (1st year)

30,250/- (2nd year)

35,120/- (3rd year)

40,360/- (4th & 5th year)

ID Card Fee (one time)
599/-
Examination Fee (per semester)
15,995/
Thesis Evaluation Fee (one time)
16,350/-
Degree Fee
11,750/-
Transcript Fee
1,990/-
Note: Maybe, their are minor chances of change in these charges.
SZABMU Fee Structure for MBBS 2022:
Recently, they issued an advertisement for MBBS admission, and thousand of candidates applied but now everybody looking at the fee structure. Because some students will enroll on a merit basis while some students enroll on self-finance. Meanwhile, they are giving scholarships to the students.
Perhaps their number will assist you that is: 051-9107503(Their formal number)
SZABMU Fee Structure for DPT 2022:
Now, admission to Doctor of Physical Therapy or can say DPT has noted in SZABMU  and the fee of this degree is also is not like many who charged privately. Their is chance of a minor increase in it but not sure that how much it will change. To get status, following is the number:
051-9107503(Call them in working hours)
SZABMU Fee Structure for BDS 2022:
Number of allocated seats of BDS in SZABMU are approx. 100 students. Faculty members of this institute are experts in their field but the SZABMU fee structure for BDS 2022 is the only factor that will consider by every interested student.
Note: Upper is the same number to get knowledge about fee of this university.
SZABMU Fee Structure for Allied Health Sciences 2022:
A list of programs are also now covered under Allied Health Sciences and its need that SZABMU must public the fee of them online. But, despite of such advance online system, still they struggle to upload it online.
Everyone who is keen to get best possible learning they bring this institute on top of list. As well, the SZABMU fee structure 2022 for Nursing, MBBS and DPT is also suit any of class belonging student. Now, it's must that they public it via any of the platform that all of coming students knows about it online. Hopefully, they understand it and make sure to work on it.