Wedding is a great event which required much attention for the perfection of all celebrations. All these events take a lot of time for organization according to the latest wedding trends. So at that moment, we need such person who organizes all these functions perfectly and such person called a wedding planner. In Pakistan there are a lot number of Wedding Planners available with different attractive names and their companies work very hard to fulfill the requirements of their customers. But here we communicate information about the popular wedding planners and top decorators who belongs to Karachi. This is a city of lights and dreams, the belonging peoples are very cheerful. It's obvious that every couple deserve perfect function at their big day, so such persons help them at that occasion because they are experts. They know the right thing at the right time with different stylish and modern way.
Best wedding planner has specialty to control your budget and offer different deals according to your status. You and your all family members are enjoying whole functions without any stress. A proper team is working for this purpose, they remembers each important thing related to this event. They are intelligent that why they pick all things quickly that what you want and what your requirements.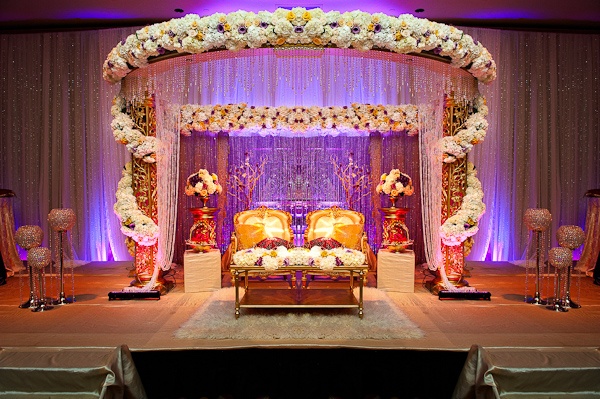 Number of management companies runs this business successfully, among them these are some popular names who work with their full devotion from mayon to end of this marriage day.
 List:
La Rosh Caterers and Wedding Planners
This company is very old and provides best services to their customer's from last thirty year. They are best for decoration. Important is that they takes reasonable charges but if someone demands high budget wedding then they offered the same dealings.
       2. Nizam Events Solution
They are also oldest working organizers in this city. They make their strong image due to their well arranging function. If one require then they also offer food services with best taste.
Acropolis
They starts their work few years ago but gained a lot number of customers among all other old companies. They inspire their customers with extra services like best air conditioning atmosphere, backup generator, well organized valet parking etc.
IWPP
This is a professional and well management company which is run by QC certified wedding planner Faiza Khan. As a woman she has a sense of arranging every event perfectly and people also like her quality work.
SEMS
This is another leading and professional Karachi based event Management. They have positive edge due to their delicious food and other facilities. They offered very impressive themed functions along with outstanding stage decoration ideas with fresh flowers.
LRIS
This is also a newly establish company and run their business in a creative way. Within a little time they make their strong name. This company provides their clients best atmosphere and quality. There work not only spread in Karachi but also in other cities of Pakistan. In short they starts proper chain that are satisfying their customers.