There are many crimes in Pakistan but there are few crimes which are getting increased with every passing day. Cheque Bounce is one of them, so here we go to let you know about Cheque Bounce Law Case Punishment In Pakistan. First of all you must know about the definition of Cheque Bounce or Dishonored Cheque. 
Cheque Bounce Definition: 
"Bounce cheque is actually which when represented into the Bank same is refused of payment by the bank due to the insufficient funds or that would not in order, that is called dishonestly issuing a cheque which is considered as crime in Pakistan".
Cheque Bounce Law in Pakistan:
Cheque dishonor law in pakistan has introduced and the person who will do that, must be punished for that act. In this article we have told you cheque dishonor punishment in detail, because there are many people who want to know about that. Whoever in Pakistan issues a cheque for repayment of a loan or fulfillment of an obligation which is being bounced or dishonored on presentation will be punished with the imprisonment, the time duration is also mentioned next to this paragraph. So have a look under here we have told you all the information of cheque bounce punishment in Pakistan.
Cheque Bounce Law Case Punishment In Pakistan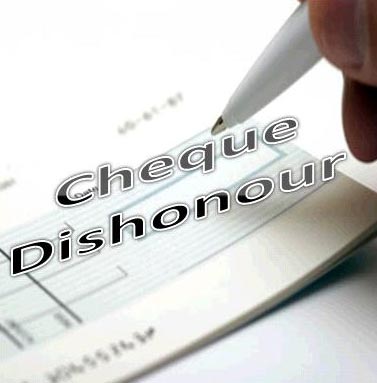 Punishment of Cheque Bounce in Pakistan:
The one who will do the cheque dishonored entry in cash book should be punished hard. The person shall be punished with the imprisonment which extends to 3 years and with fine unless the person establish. So we are here to advise you on the cheque bouncing and all other legal issues relevant to them. The punishment of cheque bounce is Pakistan could be more hard, it depends upon the in-charges that how long they want you to stay in the prison. In other countries the cheque bounce punishment is less that 3 years but in pakistan it is considered a big crime and cheque bounce is governed by section 489-F of the Pakistan Penal Code, 1860. Keep connected with this page to get more updates about cheque bouncing.