In sub continent few women suits traditionally forward from one generation to next one, like embroidery design on  Salwar Kameez is followed by Pakistani ladies from too many year. Now in 2017 this trend embroidered work follow as it was hit in past.  If one sees a general over view of then this work is divide in multiple parts. One is neck deigns that is too much important for every dress while second major work had done on sleeves while not but the lost is some work on lowest part from front and back side, while some light stones and Embroidery Designs shower on entire suit also makes a best dress. A collar that accentuate all around the neck put all focus to your neck and the small hole in the center adds more style and charm. It gives a smart look.
The small and intricate embroidery designs at the margins of this collar neck style will give it a fancy look. Few stones and cliamonties will also give shine to your Salwar Kameez. It will be a perfect choice for hang out with friends in a day time.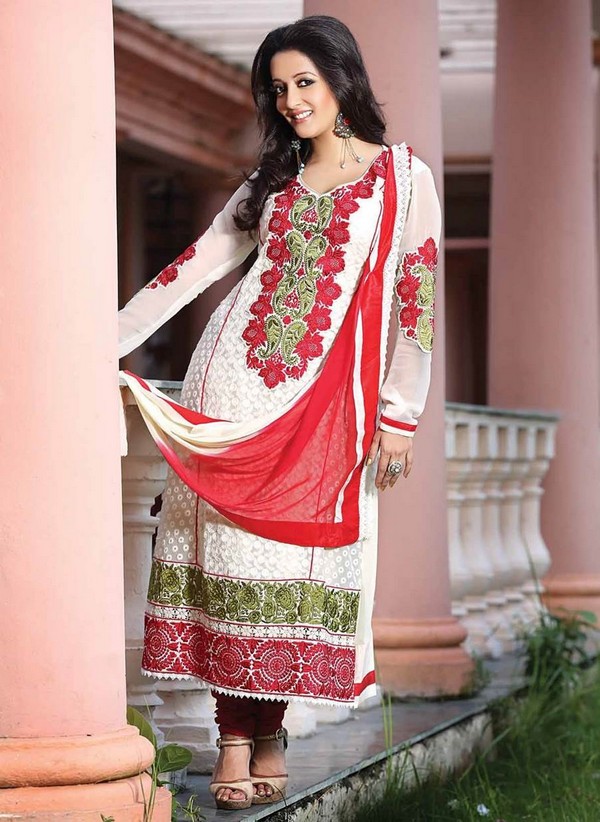 The pentagon neck embellished with traditional work of vibrant colors along with the shinny mirror or sequences on a light color Suits can loot awesome. It can be paired with matching tights for a college party. This design adds a lot of solidity to the neck with heavy work borders. To complete the semi formal look, pair the Shalwar Kameez with a classy side bun and long earrings.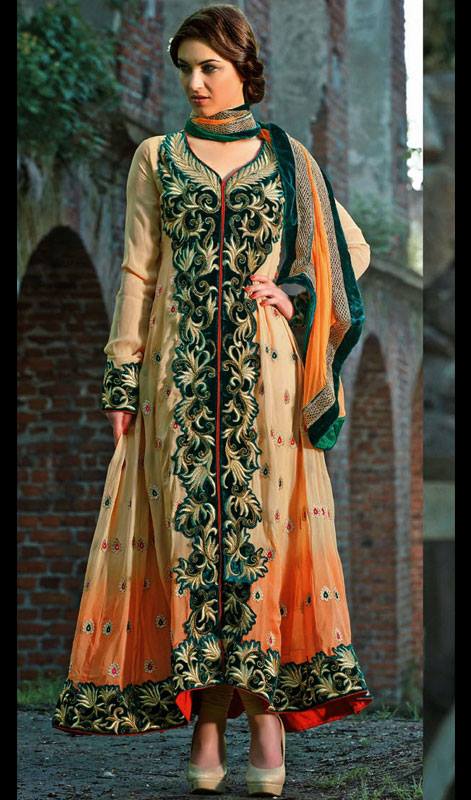 The simple V neck has been evolved into a mandarin neck design. It is actually inspired by the Chinese blouses. The V of the neck tapers down upto 6 to 7 inches with the heavy embroidery on the borders. The floral patterns or geometrical designs can both look well in the embroidery of this mandarin neck line. This design usually works well with heavy material like khadi rather than the light cotton or sheer material.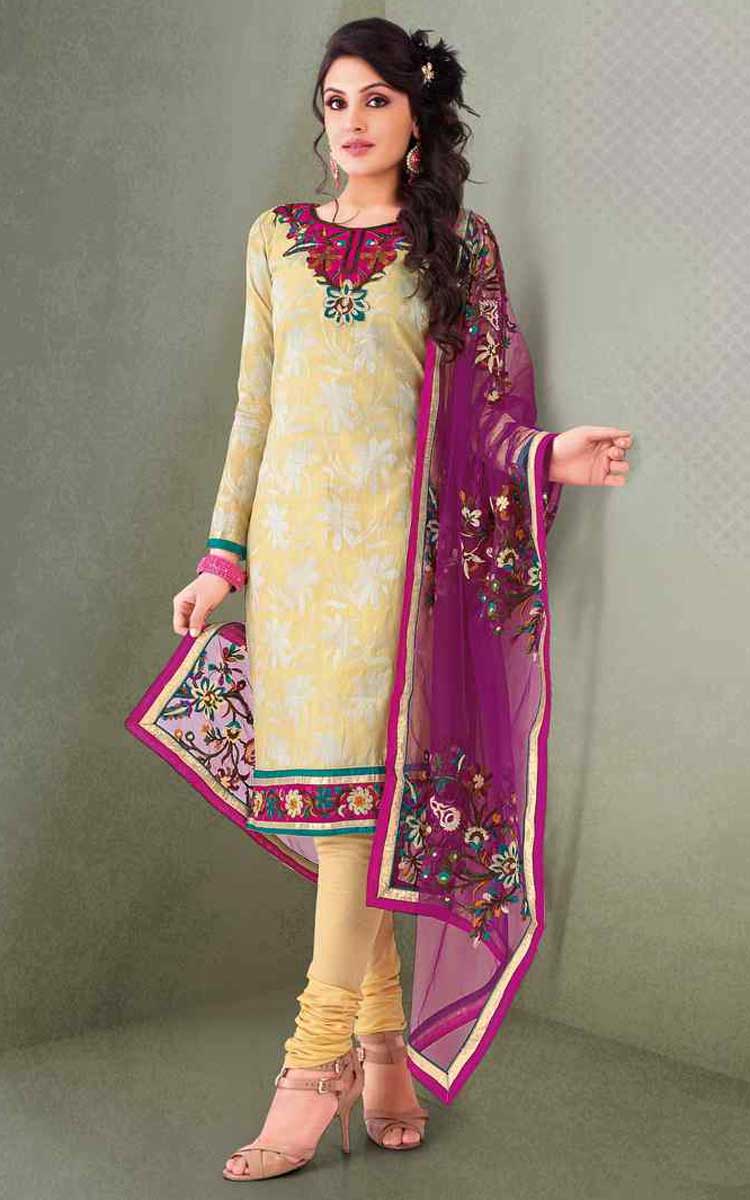 The English collar in the contrasting color looks really good on a loose Suits. The embroidery lace designs can be embellished on this collar with a plain Pakistani Salwar Kameez special in 2017. These are some of the high popular work that can look really attractive and stylish. Now outfits are available in stitched and UN stitched form but both of them are good one. Now from party outfit to simple this is special one to wear.