The system from where you can get Pakistan Railway online ticket price 2023 that help the passengers to get fares and the options of ticket booking and tracking is also part of their portal and app. Yes, Ministry of Railway in new government is very active to improve this department. For this, they developed such features through which passengers can even get the live status of a train. Basically, this is a Pak rail live tracking app that is very easy to use. The authorities was very happy at the inauguration of this modern system. No doubt, the whole team deserve a lot of appreciation on this work.  Because, ordinary people can get benefit from this modernized system.
Pakistan Railway Online Ticket Price 2023:
Kilometer wise, the Pakistan Railway online ticket price 2023 is now completely defined for the travelers. So it's time to calculate the amount that came for your distance.
Pakistan Railway Ticket Price 2023 Karachi to Lahore:
This is the major route that is liked and in priority of the travelers. While, their is strong relation in the peoples of these both big cities.
Bolan Mail Or Akbar and Thal Exp from Karachi to Lahore Or Vice Versa Ticket Price:
AC: 4500 to 8400 Rupees
Economy: 2200 Rupees
Bahauddin Zakria Express Ticket Price from Karachi to Lahore:
AC Business Class: 6450 Rupees
AC Standard: 4500 Rupees
Economy: 2200 Rupees
Tezgam Ticket Price from Karachi to Lahore:
AC Sleeper: 8,800/ Rupees
AC Business: 6,800/ Rupees
AC Standard: 5,000/ Rupees
Economy: 3,000/ Rupees
Their are many other train options that are operating from Karachi to Lahore with different rates. While, other major routes are :
Pakistan Railway Ticket Price Karachi to Rawalpindi 2023
Pakistan Railway Ticket Price Lahore to Rawalpindi and rates of other route are in the chart:
As per yours distance, one will get the ticket rate from it. After this, we have:
Hopefully, the Review of it will assist you completely:
Pakistan Railway Online Ticket Booking:
Without going to station, one will book the ticket of Pakistan Railway online. After creating the account, one will proceed other things easily.
If you frequently have your journey by train then this service is a blessing for you. So far the tickets of almost 48 trains have been included and inducted under e-ticketing service. You can too make a selection of your seat of your own choice. You do not have to pay extra charge for this selection.
It is an online service platform for the people of Pakistan. If you do have a smart phone in your hand then you can conveniently book your tickets. Have a memorable and enjoyable train ride. This initiative is a historic milestone so far in this company.
It is due to the efforts of the IT Department of these Railways that this project got completed. Yes Pakistan railway has now introduced a mobile app.
Pakistan Railway Online Booking App:
With the help of this phone application, you can now booking your ticket online. It is the time that you should download this app. Avail this service. Now, you do not have stand in the long lines. We hope that this service gets much successful. Get this application Here
If you do not have a smartphone then you can too book your tickets by visiting the website. For the Android users, this app is right now available. Sooner this exciting service will be given to the iOS users in near time.
With the help of this service, you can have a look at the details as well like that of arrival and information of your departure. The Minister told the media that this department has almost earned Millions through this e-ticketing project and initiative.
Then anyone may also use:
Pakistan Railway Online Tracking:
With the help of Pakistan Railway Online Tracking, one will check the current position of the train and also take info about the arrival time. Oh, sure, this system makes it happen that passenger will reach the station at right time and pick the transport to reach the destination.
One of the most wonderful specs of this app is online Live Train Status Pakistan. As its clear from the title that through this the exact live status of the train is possible. This seems a game changer in pak rail. But thing is that how much accurate the official will manage this whole system.
The way to check timing, tracking and booking of tickets has now become much smoother. Once you try and experience this service, you should give your response that what experience you will face.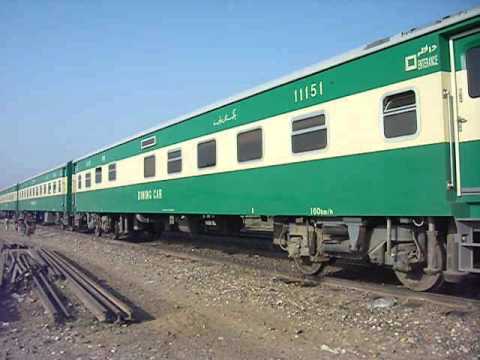 In a positive way, Pakistan railway is carrying out extreme constructive projects for its customers. Further up gradations in this service will be come in coming days. Just download the app and feel the amazing experience of using this service.
In long term, Pakistan Railway online ticket price 2023 will need a proper team to update the passengers accurately and the booking or else the tracking work smoothly. In short, the need of solid structure is must for it. Let wait and see how they will manage this system. But, overall the tracking of the train with an online app must provide a fruitful result for those who use this traveling source.