In this article we will be mentioning the complete method of how to open UBL Omni bank account. Before beginning with the method we will firstly give a short review regarding the UBL Omni. This has been one of the greatest steps that have been initiated by United Bank Limited. This allows the individual to pay their bills, receive money and even send the money to any hook and corner of Pakistan. This has been the only banking service that has been playing the enormous role for offering the convenience and easiness to the customers and is currently functioning in over 600 big and small cities. Even it is one of the biggest accomplishments that this system has been even launched in the villages as well. Now let us look over the method for opening this UBL Omni account.
How To Open UBL Omni Bank Account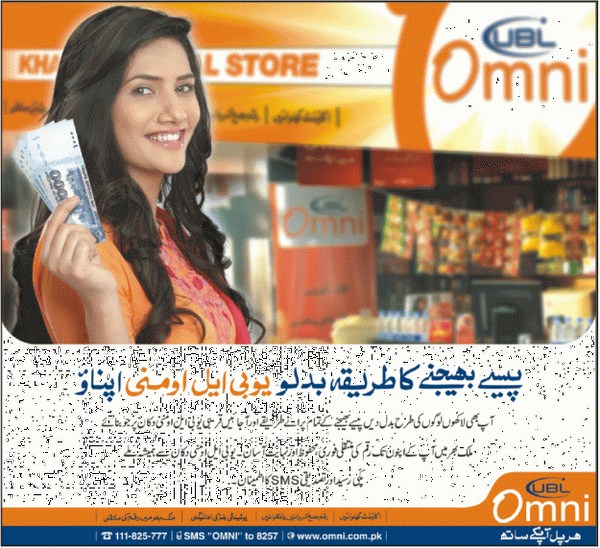 METHOD FOR OPENING UBL OMNI ACCOUNT:
UBL Omni Account can be open in any branch of United Bank Limited in all the cities.
The person has to give away its mobile and identity card number for opening the account.
This service has been opened for all the networks and the account of the individual will be identified by his or her personal mobile number.
The opening of the account will charge Rs.25 plus tax while there will be additional charges as well.
If the person opens his or her bank account then they can take fun from cash deposit, withdrawal, utility bills, postpaid mobile bills, prepaid cards, receiving money, sending money and so many other services.
In addition, the person can even open the account from the Omni Dukaan as well by paying the amount of Rs. 100 plus tax. The person should fill a forum and submit the forum to the shopkeeper along with mobile and CNIC number.
You will also receive a confirmation message as well.
As the agent will give a receipt you will be all set with your own personal account.
Within the time period of 24 hours you will get the message that your account has been activated. As soon as you get the message from 8257 you can make use of all the services at that instant moment.
At the end just make sure one thing that you can just use the services if your account has been switched with the amount of Rs. 500.