The trend of fancy work on ladies dress is in fashion for a long period of time in Pakistan. With every upcoming year, some latest designs are introduced that made them more attractive. Now with the beginning of 2018 designers and boutiques introduce a new work that is best from last one. This time one can observe a lot of shimmers, glitters and shiny sequence of fabric for formal or party dresses. The base is the net on which thick embroideries with squeezes can be seen in markets. All the glittery and shiny stuff of the 70s and 80s is in fashion these days. The embellishments including intricate embroidery patterns, bead designs, pearl flowers etc can look classy in these dresses.
The appealing shiny stuff with Zari, Dabka, Crystal Stones, Sequins and Rich embroiders along with the bright and dark shades enhance the look of the fancy dresses. Front open short shirts, coat gowns with tight trousers and long dupattas can make the latest fancy dress fashion statement for 2018.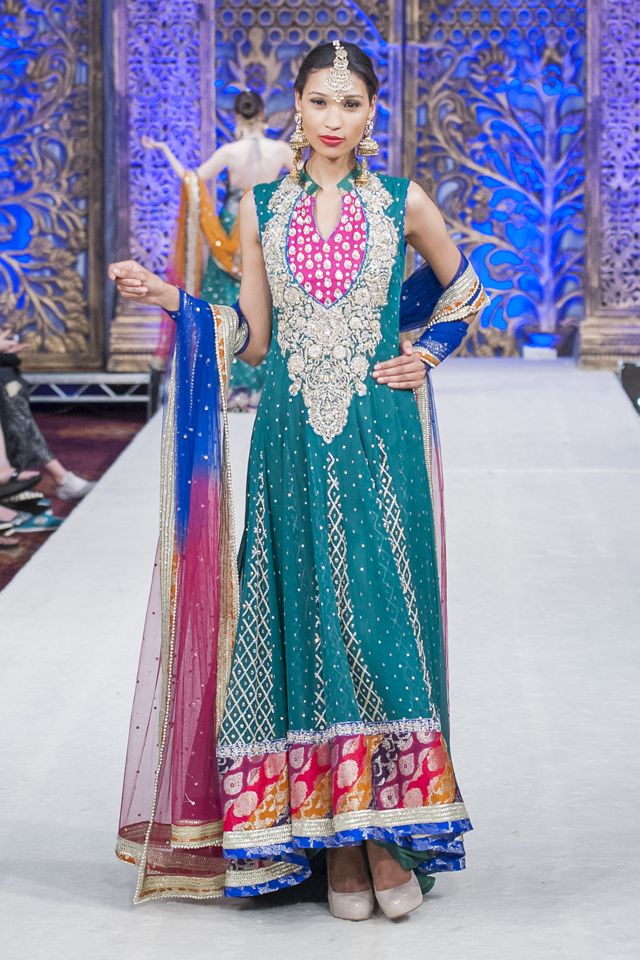 Most of the time these dresses are considered as party wear. Especially in Pakistan women look forward to wearing them at the wedding or some event like engagement. So embroidery and lacework are essential for these kinds of outfits.
Now in modern time, some light fancy outfit that also able to wear in casual. Now according to fancy work on dress women decides to wear them, and colors are also important according to embroider or lacework.
Latest Fancy Dress Designs in Pakistan 2018
Gallery:
If one is going back in past then outfits with embroidery work are supposed fancy ones, but now number of new ways has introduce to give them desire look. This include Lace and some stylish kind of thread work.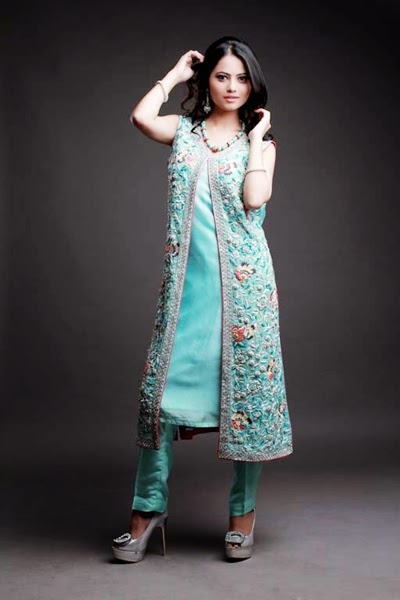 This innovation makes it possible that now every time one can wear these Latest Fancy Dress Designs in Pakistan 2018. It depends on the function that which type of work one needs on outfits. As well your own choice also matters a lot.
For wedding ladies always preferred some embroidery, while for a part of casual they can make it fancy with some lacework. One can prepare them according to own demand from different boutiques, while already designed outfits are also available at multiple outlets. With this new range will come for ladies that they were waiting for a long time. Currently, designers are also coming with some new types that are also unique.