Now finally ECP announced Pakistan Presidential Election 2013 schedule on 6 August 2013. According to roles it wills necessary that presidential election for selection of Pakistan president will held within three month of the formation of next government. And now this time will going to ending stage and ECP announced that they will must held this election in given period of time. Due to this now preparation is almost enter in final stage from the end of ECP. Although this government tries to late this election for few days due to busy schedule and for this they had given an application that was rejected by the ECP. Now govt again announced that they again appeal for some time due to busy schedule of Prime minister. So now time decides about this appeal but most probably this election will hold at given time.
ECP announced Pakistan Presidential Election 2013 Schedule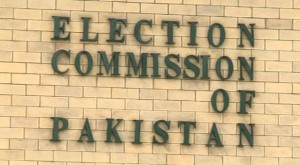 According to schedule of this election procedure of submission nomination papers are started from 17 July to till 24 July 2013. Those candidates that not want to participate they have option to with draw themselves to till this given that. Further nomination date for prime minister is announce as 6 August 2013 in which selected member of senate and national assembly can participate. While selected members of provisional assemblies also participate in this election.
If one sees the major candidates that announce from major Pakistan Parties then PPPP had given the name of Raza Rabani. While PTI that is another major party decide the name of Justice Wajehudin. The most important that is PMLN till not decide their final candidate, they decide three candidates but greater chances is for Sartej Azeez. Within few days they final their name that had greater chance to elect as next president of Pakistan. Further detail is given on this page with upcoming updates so must keep in touch with this page.