Do you know that Mausummery lawn collection 2013 for ladies has all arrived? There would be no such women who would not be the greatest fan of Mausummery. This brand is one of the leading successful and renowned brands in Pakistan fashion market. For the last 15 years, this brand has been seen in the line of such brands that have always remained frontward in the seasonal timings and occasional festivities. Mausummery clothing collections has all the time filled with the unique cuts and prints that attracted the women in just one look. Their lawn and winter fabrics has all the time gained the words of appreciation and well liked responses. They have given their fist and last attention at the clothing fabric that has appeared to be excellent for the current seasons.
Mausummery Lawn Collection 2013 For Ladies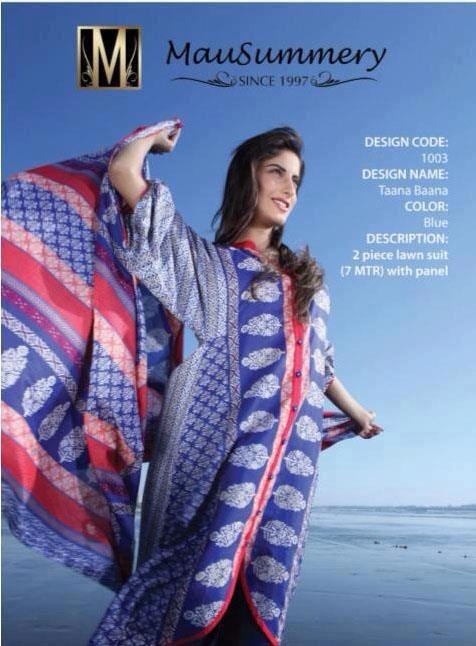 In all the seasons, Mausummery is one of the initial brands that arrive in the market with the bang and start ruling over the hearts of the women. Freshly, Mausummery has launched their captivating and most modern lawn collection 2013 for ladies. This collection exhibition was recently held in Karachi. In this collection the women will find three piece and two piece suits. In two piece suits just shirts and trousers have been accessible for the women. Moreover, just like all the previous collections, Mausummery has make the use of brighter and much vivid colors inside their lawn dresses adding with red, blue, black, yellow, purple and green. In simple words, the collection is coming across to be much colorful and pleasing to the eyes. In this article we are sharing few stunning pictures of Mausummery lawn collection 2013 for women.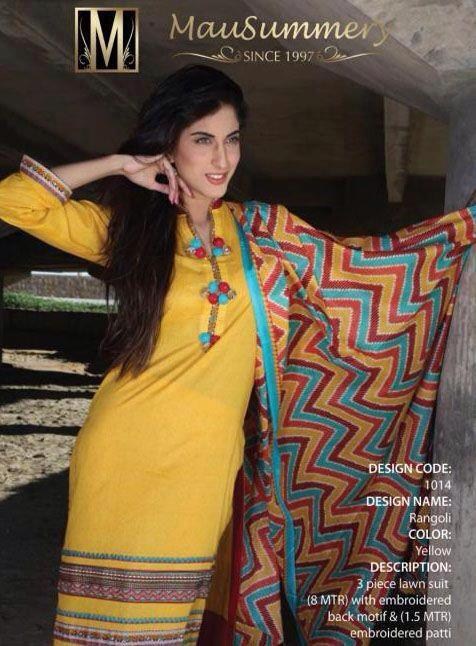 All the suits have been filled from top to bottom with the embroidery patterns that is revealing out on the neckline, sleeves and borders as well. This embroidery taste has made the collection even more captivating and classy. The women can decently highlight their personality on gatherings and formal events by making the choice of all such suits. They have also kept the rates of the lawn suits as reasonable and quite affordable ones for the ordinary women.
In simple words, this lawn collection by Mausummery has been a lot charismatic and much alluring for the women. We would suggest all the women that they must check out this collection now. The women of other cities who are excitedly waiting for this collection they have to wait for few days because soon Mausummery Exhibition will also be arriving in their cities.