There are few top variants of Rolls Royce whom rates are different from each other. For all top model of Ghost Phantom Cullinan Wraith, the Rolls Royce 2023 price in Pakistan is in crores. Yes, their interior and exterior looks are very unique while the latest technology makes them advance. The interior of the Rolls Royce car is too gorgeous while the seating location is totally different as compared to other cars. Meanwhile, we cannot compare it with cruiser or any other type of luxury automobile. In different models, they used different materials as a carpet while in some models they use specific designs for the interior color.
Rolls Royce 2023 Price in Pakistan:
Again there are many of factors on which Rolls Royce 2023 price in Pakistan is depending. And one of the major one is the specs or features of car. Moreover, their outer looks are also unique in shape as well.
| | |
| --- | --- |
| Model | Price(Approximate) |
| Rolls Royce Ghost 2023 Price in Pakistan | 9 to 14 Crore Rupees |
| Rolls Royce Phantom Price in Pakistan 2023 | 11 to 15 Crore |
| Cullinan Price | 10 to 13 Crore |
| Wraith Price | 9 to 12 Crore |
| Dawn Price | 8.5 to 11 Crore |
The roundabout prices of the entire model's Rolls Royce are showing that they started from 8.5 Crore and go on 14 Crore plus amount.
Note: Its not possible to get a brand new Rolls Royce in Pakistan, and these amounts are of its previous years model.
Rolls Royce Car Engine Cc:
People are looking at the engine power of Rolls Royce. There are five models are exist in this world while engine power is going mentioned below with the model.
| | |
| --- | --- |
| Rolls Royce Variant | Engine Cc |
| Phantom | 6749 Cc |
| Ghost | 6750 Cc |
| Wraith | 6592 Cc |
| Cullinan | 6749 Cc |
| Dawn | 6598 Cc |
Rolls Royce Car Dashboard:
One dashboard of Rolls Royce is in multi shade but the majority of the people like wood color. Furthermore, steering is fully loaded with different functions because you can easily control the side mirror. On the backside of the seat, they put the LED for entertainment.
Rolls Royce Showroom in Pakistan:
Formally, there is not a single showroom of Rolls Royce is operating in Pakistan. But, many of private dealers deals it and they have different prices as per condition and model.
This car exterior is fabulous while lengthwise this is also big. Moreover, the design of the front headlights and front logo is outstanding. Besides they are used the imported glass on the side door mirror. Design of wheels are unique while most important they adjust the company logo in the center of the wheel and when car run they logo does not move.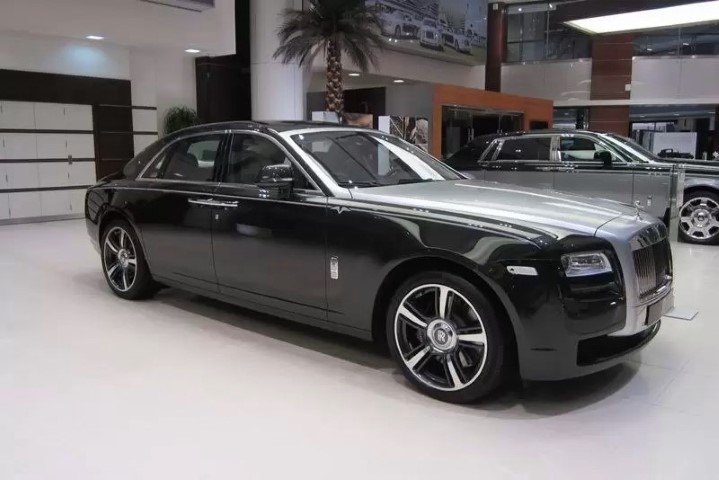 Rolls Royce Approximate Car Mileage
The mileage of Rolls Royce cars is different because engines are totally different. So your car mileage depends on your engine power. Moreover, for the facilitation of the people who are interested now can gather and info about the mileage of Rolls Royce cars mentioned on this page with models.
| | |
| --- | --- |
| Phantom | 6.71 kmpl (All of these are approximate values) |
| Ghost | 8.4 kmpl |
| Wraith | 10.2 kmpl |
| Cullinan | 9.5 kmpl |
| Dawn | N/A |
You can collect the all features and specifications of the Rolls Royce cars. Further prices of all models who are currently existing mention as well as the mileage of these cars have elaborate in above portion of contents