Here we will represent Nishat Linen Spring Summer lawn collection 2013. Firstly, we would like to give brief introduction of Nishat Linen. Nishat Linen is the well known and most popular name in Pakistan. It provides fabrics for men, women and kids. Women clothes are provided under the brand name of Nisha. Men dresses are provided under the brand name of Naqsh. Kids outfits are provided under the brand name of Nisha Princess and Naqsh Prince. Every year, Nishat Linen showcased its winter and summer collections. The previous collection of Nishat Linen is the winter collection 2013. Recently, Nishat Linen has launched its latest and exclusive spring summer lawn collection 2013 for women. This spring and summer collection 2013 includes different designs such as floral designs, geometric designs and abstract designs.
Nishat Linen Spring Summer Lawn Collection 2013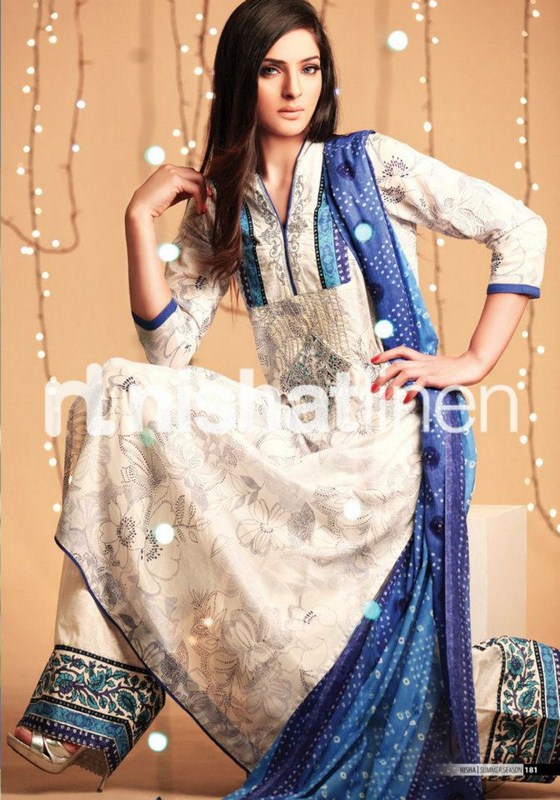 Moreover, the designs of Nishat Linen summer collection 2013 are divided into six main categories such as silk brochia, chiffon, voile, plain chiffon, embroidered chiffon as well as charmouse chiffon. Pakistani women and girls can wear summer dresses as party wear and casual wear. Thus, we can say that this spring/summer collection will definitely meet the tastes and needs of Pakistani women regarding summer outfits.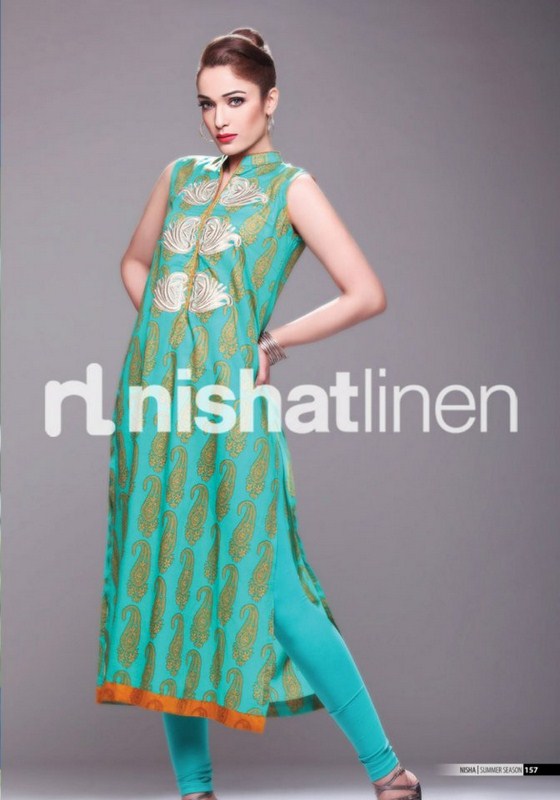 Furthermore, the outlets of Nishat Linen are located in all major cities and in other countries as well. We are presenting the few pictures of Nishat Linen spring summer collection 2013 for women. In additionally, Nishat Linen used light and decent colors in all summer dresses like pink, white, brown, red. The main reason for using light colors in this collection is that summer season is all about light and cool colors. For viewing the complete range, women should go to the official face book fan page of Nishat Linen. The address of Nishat Linen face book fan page is mentioned below.
Nishat Linen Facebook Fan Page:
So all Pakistani women and girls who liked Nishat Linen winter collection 2013 and those who wait for the summer collection they should not waste their time and visit the outlet of Nishat Linen for buying these decent summer dresses. These summer dresses by Nishat Linen are very attractive, elegant and stylish. These winter outfits are ideal for wearing in hot summer days. So if you want to do comfortable and decent dressing in summer season then you should start your shopping now with the purchase of Nishat Linen summer dresses.