The people of age group that lies between fifteen year to thirty five are usually more affected by this infection. In this condition, skin cells develop within few days rather than weeks. As it is found that naturally after every month, new skin cells replace the dead skin cells. But during this condition the rapid growth of skin cells cause dead cells to congregate on the surface of the skin, which results in red, itchy and thick skin patches. A best treatment of Psoriasis that is easy to perceive in Urdu, this is one worst skin disease and at home Chambal ka Ilaj in Pakistan is now possible. However, till now exact psoriasis cause is unknown. However, it is assumed that this infectious skin condition may be linked to other health conditions such as Type 2 diabetes, cardiovascular disease and psoriatic arthritis.
Numerous strategies are discovered to recover from this infection. There are many medicines available in the market that helps to cure this infection. Sometimes home treatment also works best to cure from this disease. These methods are cheaper and easy to use and have no adverse affects too.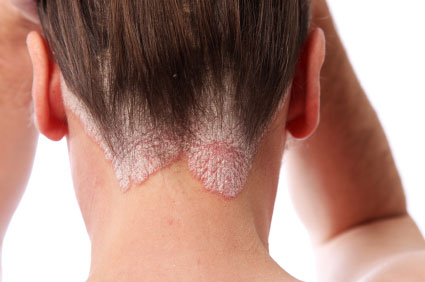 Hence, few best methods are mentioned to get rid from this condition.
Keep your Skin Moist

:
Dry skin cause irritation and itching so best is to keep your skin moisturizes with lotions or thick cream and then seal the affected area with ointments like olive oil, Vaseline or shortening. In hot weather, don't make the thick layer as if the sweat got mix with the thick layer it makes psoriasis worsen.
Take Shower with Care:
Don't take bath or shower with the hot water. Take with lukewarm water. While taking shower add some salt, oatmeal or oil in the water after you have covered your body with water. As plain water absorb all the moisture.
Sun Exposure

:
Sun exposure also makes your skin well. Apply a sun block having an SPF of 30 or 30+ with zinc oxide on the unaffected areas of the skin. Make your routine to get some or little amount of sun. At least 20 times in one day and 3 days are enough. It would be good if you concern to the dermatologist and discussed about this.
Avoid using Perfumes or Dyes

:
Now-a-days almost every soap and perfumes contain fragrances and dyes. These products seem good but these provoke psoriasis as perfumes and dyes cause irritation and itching. Use products which contain the notice of "Sensitive Skin", such products don't contain perfumes or dyes.
Dietary Actions

:
Good diet, keeps you fit and healthy. Though in the condition avoid taking fatty foods and red meat. Take as much minerals and protein as much as possible to make your skin glow and shiny. For this skin disease this is one treatment in Urdu of Psoriasis  in Pakistan, in short Chambal ka Ilaj is possible at home. Never need to worry just relax and follow these instructions.