Here we will represent latest and exclusive Stitched Stories Valentine's day collection 2013 for women. Basically, Stitched Stories was founded in 2011. This fashion brand offers wide variety of ready to wear dresses for women. In a short span of time, the popularity of Stitched Stories has been increasingly higher. The fashion brand of Stitched Stories offers casual wear, formal wear, party wear for women and young girls. The collections by Stitched Stories have been liked by many Pakistani women and young girls. This fashion brand showcased collections for every season and festival. The outlet is based in Karachi. However, women can also order these dresses through the facility of email. The winter collection 2013 by Stitched Stories gained huge popularity among women and young girls in Pakistan.
Stitched Stories Valentine's Day Collection 2013 For Women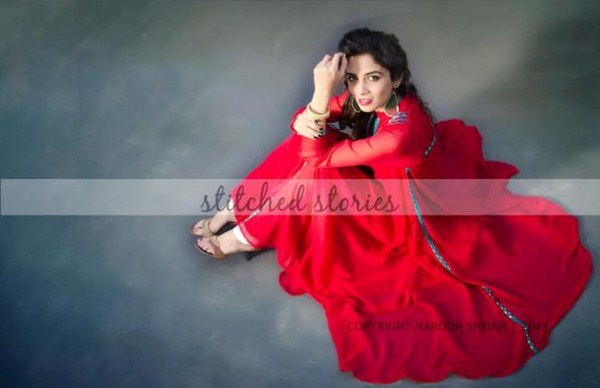 Recently, Stitched Stories launched latest and exclusive Valentine's Day collection 2013 for women. This Valentine 's Day collection 2013 includes beautiful and elegant pink and red dresses for women. Stitched Stories Valentine's day collection 2013 includes long shirts with the combination of tights. This collection is perfect for casual wear. All Valentines dresses are very simple but decent and they do not include any type of fancy embellishments. However, all Valentines dresses look stylish and elegant because of unique cuts. All shirts in this collection are made from high quality chiffon.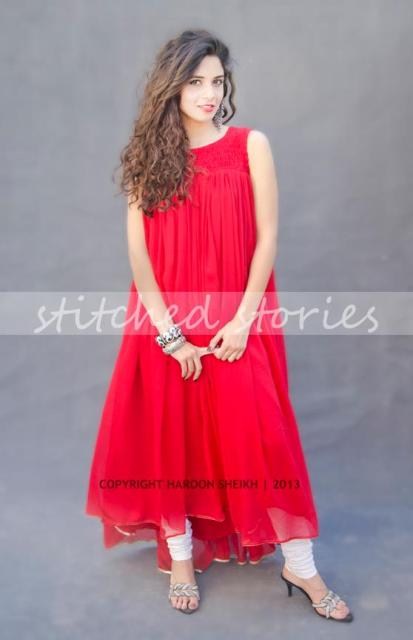 Furthermore, these Valentines dresses are the combination of traditional as well as modern wear. So if any woman or young girl wants to buy nice dresses for Valentines day then she should buy Stitched Stories Valentines dresses. Few pictures of Stitched Stories Valentines day collection 2013 are given below. If any woman wants to see the complete collection then she should visit the face book fan page of Stitched Stories. On this fan page, women will find the price range, web address and location of an outlet of Stitched Stories.
Stitched Stories Facebook Fan Page: http://www.facebook.com/stitched.stories
In additionally, Stitched Stories used dark colors in all Valentines dresses such as red, maroon and pink. Without any doubt we can say that these Valentines dresses are the ideal combination of unique cuts, hues and dark colors. Apart from this special day, women and young girls can also wear these dresses on their parties. In short, Stitched Stories Valentines day collection 2013 is extremely beautiful and mind blowing. We hope that newly married women and young girls will surely like all the dresses.