In this article we will be talking about some of the most famous and well distinguished Microfinance banks in Pakistan. There history shows that they are the first established banks in Pakistan. They have been engaged in serving their customers with the full convenience and easiness within the category of the banking and finances. Now without wasting any more time let's have a look over the microfinance banking in Pakistan. At current time number of peoples are unaware from these names, but in past they has must contribution. The reason is that with passage of time number of new names starts working in this sector. So these new names works better then these ones, that why they are lacking behind.
But with out any doubt these all are authentic names, hopefully they will learn from the reasons that stop their progress rate. Detail of some reasonable names is in below.
First Micro Finance Bank Limited:
This bank was established under the supervision of Aga Khan Microfinance Agency. Presently, this bank has been working in Afghanistan and Pakistan. This bank belongs to Aga Khan Development Network. The main aim of this bank falls within the services of providing the expenses to the middle class and poor people for meeting their daily requirements. This bank has been even involved in facilitating the loans accessibility as well. The very first microfinance bank was set up in March 2002 by the mutual cooperation of Aga Khan Support programmed and Aga Khan Economic Development. This bank has gained huge reputation in just five years and has even opened more than one hundred branches in all over Pakistan.
NSPR Micro Finance Bank Limited:
This bank has been established under the joint cooperation of rural development and cooperate law ordinance in 1984. The main aim of the NSPR Microfinance Bank is that they are wholeheartedly contributing their services in improving the lifestyle and fulfilling the requirements of the rural poor people through granting them better services in the form of loan and expenses. There are four main sectors that are working in NSPR Microfinance Limited named as Human Recourse Development, Physical Infrastructure & Technology Development and Social Sector Services. The main head office of this branch has been established in Bahawalpur.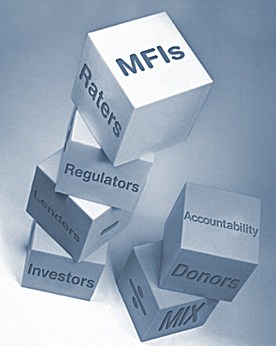 Tameer Micro Finance Bank Limited:
This bank was initiated in September 2005 in Karachi. The main branch of this bank has been established in Shahrah-e-Faisal while rest of its branches and help centers has been set up in different cities of the Pakistan. They are known for their services that are open 24 hours a day and 7 days a week. In 2009 Tameer Bank also get associated with Telenor for launching the banking service of Easy Paisa.
Well these are the here main Micro Finance Banks that have been working in Pakistan for quite a long time scale and have been offering finest superior services to the customers.