In Pakistan, Payoneer is an organization that offers the MasterCard opportunity that is easily used across the world. It is a multinational company that is now working in Pakistan. But its necessary to know that how to activate it and process to use in Urdu. Generally, it is used for receiving payments from all the freelancing organizations. Now this card is used to collect payments from the freelancing companies. In addition, users are also able to withdraw money from those ATMs that support it. This card is supported by most of the Islamic banks. While withdrawing money, make sure ATM contain the logo before card insertion.
Order Process:
PayPal is also leading organization that is also use to receive payments, but unfortunately at present this is not working in Pakistan. Therefore in Pakistan, the best alternative of PayPal is Payoneer. Now millions of user's are using this, as they are considering this as a reliable source for getting payment. On the other hand most of the user's still don't know how to use the master card so they don't take any advantage from this card.
How to Use it:
For this, user's just need to visit official website and then subscribe there and make an appeal to order a MasterCard. While making an account, give all the information correct, specially your address as you receive your master card on the mentioned residential address.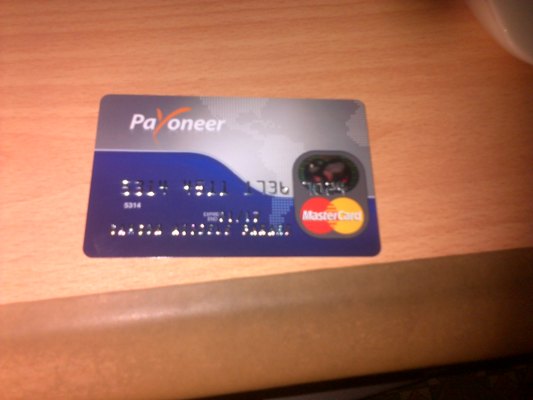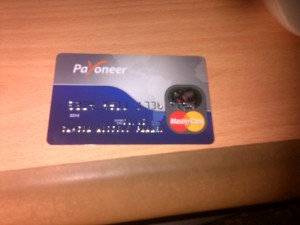 Payoneer MasterCard Activation Process:
After you made request for it, you have to wait for few days to receive your card. Card will sent on your residential address. If you don't receive you card, then contact them again to have your card. If you receive your card, next step is to activate your card. Below is the procedure that how to activate it.
Go to the official website, than subscribe your account.
After the subscription, there is a link to activate your card
There will be a space to enter 16 digit card numbers and then create a New Pin Number of your card.
At the end, activation message will be displayed on the screen.
By following the above mentioned steps, user will able to receive payments from the freelancing organizations. Moreover, user will also enjoy the e-shopping and can easily withdraw money from the local ATM's that supports it.
Precaution
If you have already made an application for card, then do wait until you receive or contact them on their official website. Payoneer doesn't support fake or multiple card requests from the same user. At the end, company might ban the user or may ban the whole country.