Baandi drama is the serious and emotional drama serial on ARY Digital. This drama serial aired on ARY Digital. Every week, this drama serial is airing on Sunday at 09:00 pm. In this post, we will discuss the story and cast of Baandi drama serial. Story: This is an ARY digital drama serial. The story of this drama serial completely revolves around the lives of three women. One is the business women, second is the house wife and third is the servant. This drama serial shows that what is the worth and position of woman in Pakistani society. This drama serial shows the condition and state of three women from different backgrounds. In this serial, three women plays the different roles but with the same concepts. Moreover, this drama shows that women have to struggle sacrifice, different problems and compromise.
Apart from problems and sacrifice, it's the duty of women to smile. Whether a woman belongs to the rich class, middle class or poor class in short a woman is the woman.
The role of three women has been played by Maria Wasti, Yasira Rizvi and Nimra Bucha. In this drama serial, Maria Wasti played the role of servant ( Razia ). Secondly, Yasira Rizvi played the role of house wife ( Isbah ). Thirdly, Nimra Bucha played the role of rich working woman (Maya).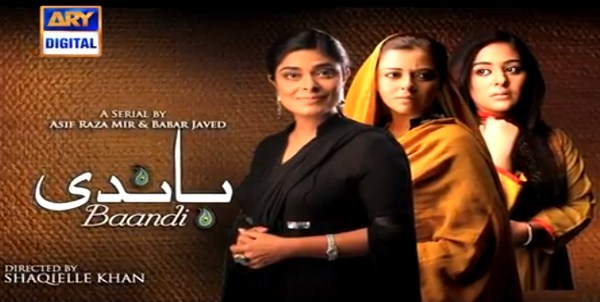 Daagh Drama Cast:
Now we would like to mention the cast and crew of Daagh drama serial.
Nimra Bucha as Maya.
Maria Wasti as Razia.
Yasira Rizvi as Isbah.
Aijaz Aslam as Shehrayar.
Apart from these main actors, other actor like Ali Afzal also performed in this drama serial. This drama serial has been written by Ghazala Aziz. The director of Baandi drama is Shaqeille Khan. The producers of this drama are Asif Raza Mir and Babar Javaid.
Finally, we can say that Baandi drama serial is completely emotional, tragic and serial drama. This drama has been specially broadcasted for the Pakistani women. So those women who want to see different problems face by different classes of women should watch this drama on Sunday at 09:00pm at ARY Digital. So just fasten your seats on Sunday for watching this serious and tragic drama. We are hundred percent sure that Pakistani women from different classes will surely like this drama.