We have seen that now the craze and hype of 35 is all getting high! Now on all the smartphones, we see that 3g is activated. At times, we have also seen that most of the people keep on using their 3g without knowing this fact that their service has been ended up and they need to charge up that package again. What they get in return is that they keep on using that 3g and get 0 balance in the end. Here we will let you know that how to check remaining 3g data, read the below details:
Ufone 3g Data Remaining Checking Method:
You have to dial *706# if you want to know the balance of the 3g data. You must keep in mind that this voice calling on Whatsapp will be charged to you according to default rate. Volume which will be used on Whatsapp voice calls will not at all be deducted from the 3g bucket volume. The minute you will be consuming your 3g volume, you will be given a message that you have to charge up this bucket. You can try out this method and see that whether it work for you or not.
Method: dial *706#

Zong 3g Data Remaining Checking Method:
We have many of the Zong internet 3G packages like we have daily mini, daily Basic, Daily Premium and also Weekly Premium. We have too Monthly Mini, Monthly Basic and also Monthly Premium 1GB. We have these too 3g offers like Monthly Premium 2GB, Monthly Premium 4GB and also Monthly Premium 10GB. If you want to know that how much 3G internet has been left out in your bucket then you have to  dial *102#. This is all, this how you can well know that how much 3g data has been left in Ufone Zong.
Method: dial *102#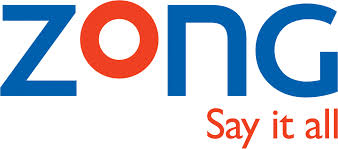 This is how to check remaining 3g data! Now, if you ever want to find out that how much 3g data is left in your package when you should be renewing then with this Zong and Ufone method, you can know it now. Now in Ufone Zong, you have to use this method and if you want to know about the 3g data checking methods of some other connection then you can also get to know about those details from here. Do stay connected with us.