The dollar rate is surely affecting the Toyota Passo 2022 price in Pakistan. Well there would be no one who doesn't love the Japanese cars. Japanese imported cars have always been appreciated in the Pakistan because every year they have been highlighting their impressive cars designs for the people of Pakistan. Previously, they introduced the Toyota Vitz that was immensely getting famous car among maximum people. And just like every time the Japanese motors is again back to win the hearts of people with their newly Passo model. In back, few buyer did not like its outer shape but now the new outer is elegant.
It is a frog shaped car from the front section. Japanese are always known for its external designing and interior beauty therefore this time they have again intended the car in stylish mode.
Toyota Passo 2022 Price in Pakistan:
Of a fresh import the Toyota Passo 2022 Price in Pakistan is rotating in between the 15 Lac to 20 Lac. Actually, its does not mean that the latest import Passo is of the same model. Although, their registration has made on this year but its of some previous model that is treated like a new one here.
| | |
| --- | --- |
| Toyota Passo 2022 Price | Depends on condition, 15 to 20 Lac |
The number of doors comprises in the car is 5. This car has been put forward in two different forms. One is 1000cc and second is 1300cc and its price also varied according to the selected model. Additionally, the car is readily accessible in 9 bright and attractive colors. The entire car system is automatic and fully remote controlled.
The dashboards are wide and seating facility in the car involves comfortable and clam arrangements. The headlights are crystal based and has been further covered with perfect engine facility as well. Let's look over the prominent features of Toyota Passo and its demanding price in Pakistan.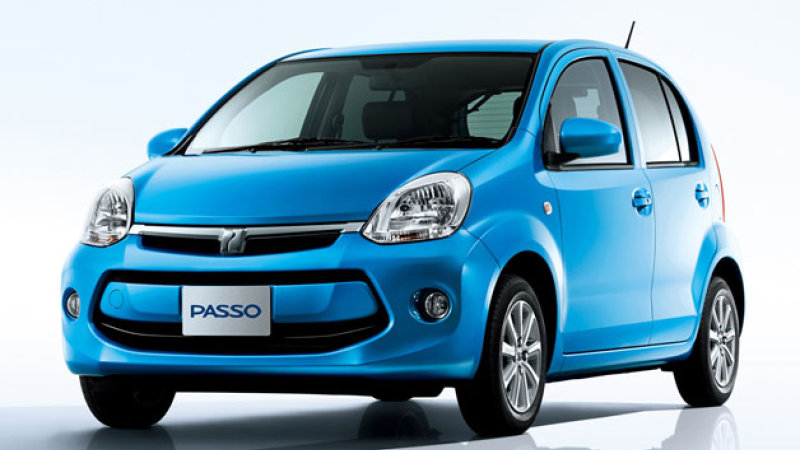 Specifications Of Toyota Passo:
Toyota Passo can easily accommodate five people into its cars without any disturbance.
It is fully automatic car that also comprises each feature of the car wholly under the automatic control system.
This car also offers the facility of door locks automatically as soon as the car button is pressed for saving the car from being theft.
It also provides the soothe service of Air conditioners that even make the car more dashing and attractive.
Just like all other cars this car also contains the DVD and Cassette facility for the entertainment.
Moreover, the power mirrors facility has also been loaded in which the mirrors get closed automatically by just pressing a button.
So one is planning for a classy car, if you still not notice the Toyota Passo 2022 price in Pakistan then quickly note it down. And, hopefully a good option will get a position in yours directory.