Summers are here and each one of us wants to grab some good and nice in quality summer dresses. So, we have this question from you that what can be the suitable fabric for this hot summer time, yes it will be this classic lawn fabric that should be purchased by you for this season. Recently in 2017 new prints are revealing in market with different price range. Most of brands and designer launch their new collection that covers range of varieties in one type of fabric. It's all depends on quality and print that decides about its price. At earlier outfits are also available at sale, with upcoming days its demand is going up and according to this its cost also going high.
All of us know that it is a delicate and very soft in texture fabric line and you can well try out many of the dress designs by incorporating this fabric. The best way to design this fabric is to have it with an andrakha shirt. You can have it in a fitted shirts form too and also in the loose shirt form.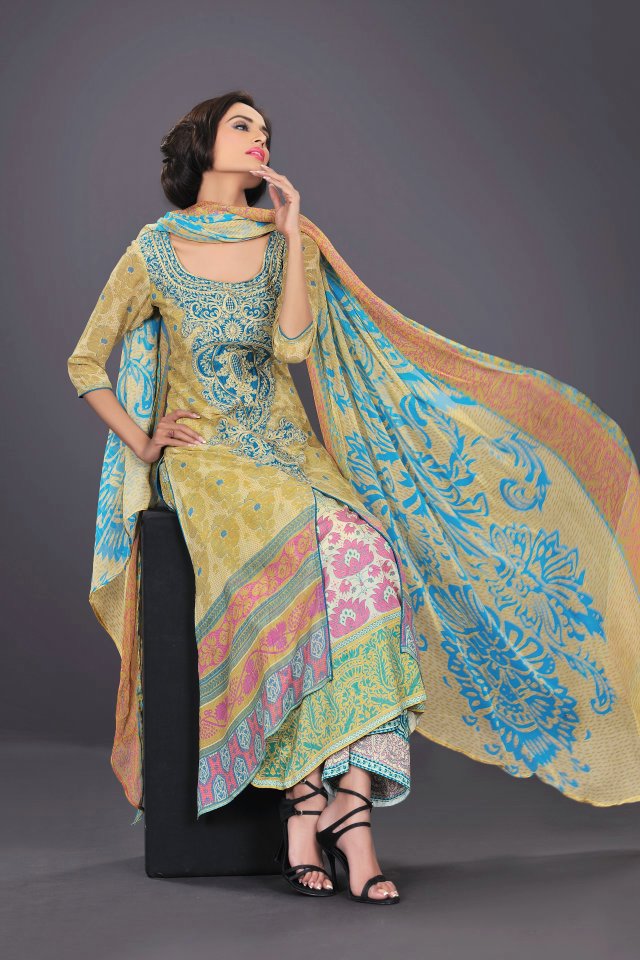 These kinds of fabrics can well suit in you if you will design them in a frock form. Have them in a style of anarkali shirts and frocks and feel that delicacy and softness in you. While Shalwar Kameez also best option to stitch. Some Brand that work on this quality fabric:
Five Star Textiles
Dawood
Lala
Anum
Firdous
Kayseria
Khaadi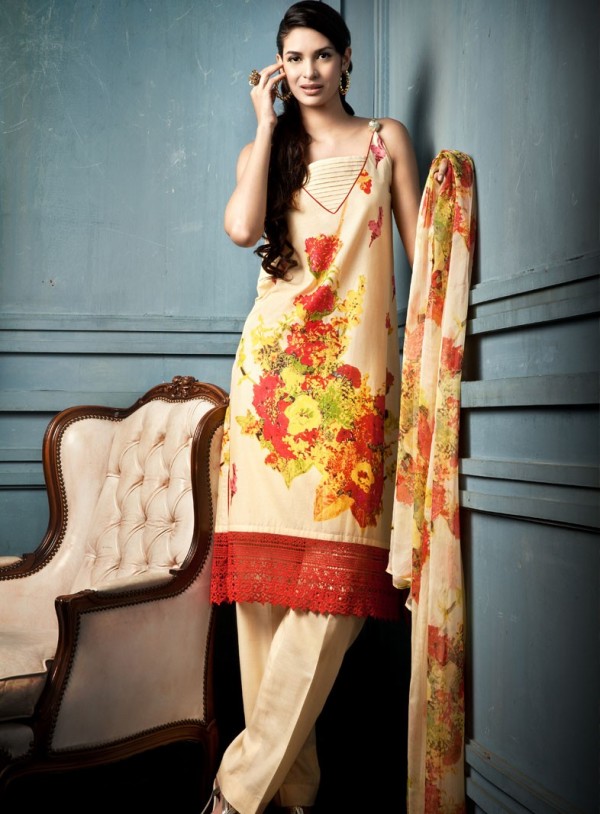 Price: As mentioned earlier that prices of this fabric is varies from one brand or designer to other according to quality and prints. So for better understanding one need to visit outlet. Other wise it range between 3000 Rupees to 7000 Rupees.
Make sure that you do have a look at the pictures of these classic lawn dress designs. Best ideas have been given to you. These pictures will tell you that how you can have the refined and polished dress designing style when it comes to the buying of this type of clothing line. It is the most elegant and decent one and you should be designing and styling it up in a decent way. Make the best out from this fabric in the summer time.