An most expensive imported, and luxurious vehicle Range Rover is now reach in Pakistan at a high value. Further, two models of Range Rover are more popular which are Sport and 2nd are Evoque. As few days remain to switch in a new year, many new purchasers of this SUV asks for Range Rover price in Pakistan 2023 which is approx. 80,078,500 Rupees of a used option. This is a unique style, and outstanding outer, and gorgeous interior that is loaded with the latest specs and features. Further, rates of both variants are different and that depend on few factors.
Range Rover Price in Pakistan 2023 Model
Recently, the two famous variants Sports and Evoque with new facelifts and specifications are favorite. All those who are using or interested to buy this vehicle now finding the price of both range rover variants. So, have a look down and get a price for both model.
Range Rover Sport 2023 Price in Pakistan:
Range Rover Sport price depends on the model because if you import freshly applied vehicles then definitely the price will high while if you buy an old model with an old facelift then the price will low. So, the approximate estimation of this Range Rover Sport is:
| | |
| --- | --- |
| Variants | Approx. Price |
| Sport HSE | 80,078,500/- Rupees |
|  HST | 65,090,000/- |
|  SE | 63,040,000/- |
| TDV6 | 82,500,000/- |
Evoque Price:
Some people like the Range Rover Evoque but a limited number of cars exist in Pakistan that is in applied condition. Further, we can not give the exact price figure but around stats are:
| | |
| --- | --- |
| Variants | Approximate Price |
| Evoque Autobiography | 48,486,000/- Rupees |
|  Dynamic | 49,980,000/- |
|  Prestige | 44,090,000/- |
|  Pure | 47,000,000/- |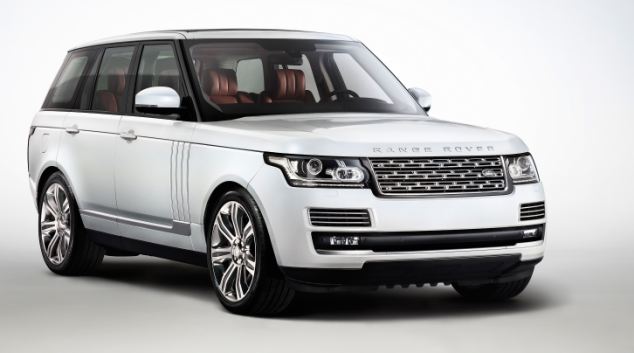 Sport Vs Evoque Price:
The price figure of Range Rover Sport and Evoque is different due to specifications, features, fuel mileage, and engine specs. Now, we are going to compare both:
| | | |
| --- | --- | --- |
| Range Rover Sport Price |  Vs | Range Rover Evoque Price |
| 63,000,000/ to 83,500,000/ Rupees | | 44,070,000/ to 50,089,000/ Rupees |
Other is:
Range Rover Fuel Average:
Sometime, buyer compare the fuel average of both variants. Definitely mileage is different because engine capacity is different. So, consumption is approximately given.
| | |
| --- | --- |
| Sport Variant Consumption | Evoque Consumption |
| 5 KM to 7 KM | 6 KM to 8 KM |
Sports Ranger Rover and Evoque exist in different colors as well as come in the category but both are gorgeous now. On these bases, Range Rover price in Pakistan 2023 is differently offered by the dealers. While, an little margin in this range can produce huge difference. Maybe, a solution of it will come that like other brands its same rate will quote by any of the seller. Thanks.