Its history of HEC, that every year they declared the ranking of Universities in Pakistan. Following this now in 2018, they will make public a new list that will show that the standard of which uni is going up and down. While which of them are able to maintain their position as like ranking of the previous year. Surely, this is indeed a fruitful survey for students. Furthermore, with this, every educational institute is also trying to improve their standard to meet required registration criteria. For this HEC decides a team that regularly inspect different platforms. During their visit, they take care of three major things.
Number of Staff and their qualification with experience.
Students and given facilities according to the requirement if programs that offer in it.
The third one is building according to the number of students.
Every inspection team strictly inspect the first two points and in case of lowering the quality of staff and facilities ranking will go down. While in case of building issue one time warning is given to related institute that within a period of time they enhance their infrastructure. Overall it's a healthy activity through which official will take care of standards.
2018 HEC Ranking of Universities in Pakistan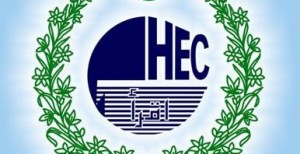 Till this Ranking has not announced because it will announce at end of January or start of February…

This ranking of universities will decide annually and every year teams visit every charted university. This thing is really useful in maintaining the standard of universities because in case of any relaxing ranking will go down so every uni must take care of everything. Another important thing is that through this a ray of competition is also arising in universities. Everyone try their level best to compete other and for this they doing everything that will help to increase their ranking. While with quality education those students are the groom for future that is able to compete for anyone at international level.