Basically, Urbanization means the shifting of people from rural to urban areas. The urbanization rate in Pakistan is increasing rapidly since the day of its existence and there are several factors behind this. Most of the southern people of Pakistan live nearby the Indus River and on the other hand, the northern half is forming an arc of biggest cities that includes Lahore, Seikhupura, Islamabad, Faisalabad, Gujranwala, Jhelum, Peshawar, and Mardan, etc. Below one can check the essay on the topic of Urbanization in Pakistan during 2022, hope so from this one can gather the best piece of information.
At present, the condition of rural areas of Pakistan is getting worse day by day. People are striving to improve their standard of living. There are no job opportunities due to which the majority of people are living below the poverty line.
Furthermore, in rural areas, most people are associated with the farming profession and the people often have to endure unpredictable environmental natural factors like drought and rain and then they earn inconsistent income every year. Education, medical facilities, electricity and many other basic amenities of life are not present. On the contrary, the condition of urban areas of Pakistan is better than the rural areas. Well in urban areas, there are more job opportunities, advancement in industrial revolution and technology.
Urban life has its own charisma like it is fully loaded with comfort and facilities as a consequence it has some challenges too. Urban areas of Pakistan are now better in terms of medical and educational services. Several employment opportunities are available in urban areas because of offices, industries, shopping malls, and agencies. Besides an employment opportunity, people can have their own business ventures due to the available resources.
The usage of the technology is affordable and accessible in urban areas. Roads are very smooth, spacious and good so that people can easily trade and move to another city. Besides the mentioned services and benefits there are many more other resources and stuff that allure the people of rural areas.
No one can deny the challenges that are caused by this problem. Due to the increase in the population, the demand for the good and services also increases then, as a result, the cost of every item increases in urban areas of Pakistan than rural.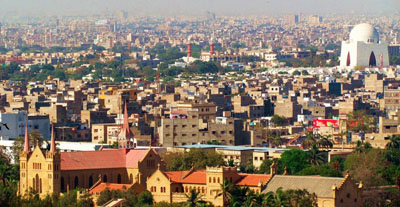 Additionally, the urbanized areas of Pakistan are highly populated because of the large number of factories, cars, trucks, etc. So, the urbanization process has its both advantage and disadvantage and now it is up to the people to make a decision wisely.
In South Asia, Pakistan was the most urbanized nation during 1990 to till the 2008 as city belonging people covered 36% of Pakistan Population. Further, about 50%(Fifty Perc) of Pakistan population is still living in a town that contains around 5000 people. Probably during 2022, this essay on the subject of Urbanization in Pakistan helps you to understand this issue and also problems that due to it.